Arrested for Weed and Live in New York? You Get First Dibs on Cannabis Licenses!
March 30, 2022
2022-03-30 11:03
Arrested for Weed and Live in New York? You Get First Dibs on Cannabis Licenses!
Arrested for Weed and Live in New York? You Get First Dibs on Cannabis Licenses!
[ad_1]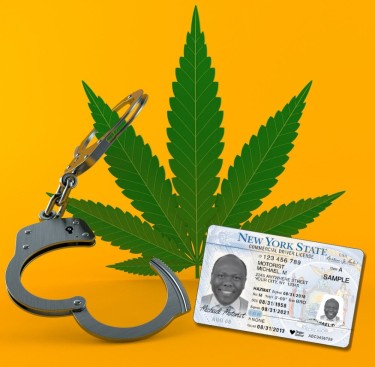 The government of New York, led by Kathy Hochul, has announced that the first set of licenses for the new recreational market will be given to social equity applicants. This is the first time a legal state has done this. The state cannabis regulatory board has decided to prioritize small-scale equity applicants over large-scale companies for the first dispensary licenses.
The social equity applicants in question include ex-convicts, their families, and members of New York municipalities who have been most affected by the criminalization of cannabis over the last six to seven decades.
In a country where over thirty states have one form of cannabis reform or the other, New York has made a bold decision to favor victims of the war on cannabis. People who were convicted of nonviolent cannabis-related offenses will have the edge over the large-scale cannabis companies setting up shop when the recreational market is fully established.
The Announcement
New York State is positioned to make history with this unprecedented initiative. In most cannabis-legal states, regulators have banned convicts with cannabis-related charges from entering—that is, gaining employment or setting up shop within the market.
The announcement, which was disclosed last Thursday, reveals the newest development in the Seeding Opportunity Initiative. The New York State Governor, Kathy Hochul, wrote that the first set of adult-use market licenses focuses on communities that have been impacted the most by cannabis prohibition. Hochul says that this effort would serve as a headstart in the state's proposed billion-dollar sector.
Governor Hochul said that a new wave has begun in the state to right the wrongs of strict cannabis laws of the past. The statement further revealed that a couple of hundred licenses would be issued before November 1, 2022. Sales are also scheduled to begin in the late fall. Interested applicants for priority licenses can start to submit applications by summer.
Chris Alexander noted that the state had taken time to launch the new market. He explained that the government aims to get everything right on the first try. During the press conference, Alexander, who serves as the executive director of New York's office of cannabis management, said that the state is committed to putting those who have been most affected at the top and center of the legal adult-use market.
He admitted that it's a more challenging and uncharted path that the state has chosen to ply. He further added that the state cannabis regulatory body believes that the same existing operators currently at the forefront of the national cannabis space do not deserve to be the stars of the new sector.
Plenty of potential applicants to select from
The pool of applicants is quite deep and wide. Over the years, millions of New York residents have been affected directly or indirectly by the unjust war on drugs. Alexander says thousands of these individuals are either convicts or parents, legal guardians, spouses, children, or dependents of the convicts.
In the last twenty years, about a million people have been arrested or jailed for cannabis-related offenses. The arrests were only reduced after the Marijuana Regulation and Taxation Act was signed into law almost a year ago, on March 31, 2021. If you're somehow related to any of these individuals, you would be eligible to be considered for a license.New York's regulations also will lay out rules for other retail license applicants. Individual applicants must prove their presence in New York and that they have at least a 10% ownership interest in a business that ran a net profit for two years.
As many people as possible will be selected for the New York program, according to Liz Krueger. She said that the state is serious about helping people cross from the illegal sector into the legal recreational program. Krueger fought for more than five years to ensure the Marijuana Regulation and Taxation Act was passed. During her most recent interview, she said that the problem of a growing cannabis black market in New York might continue if the state isn't serious about moving some of these illegal operators to the legal market.
Growing New York State's Economy With Weed
Cannabis market experts predict that the New York recreational program will be worth about $4 billion before 2028. The program stands to be one of the country's largest markets based on sales before the decade runs out.   Although the state has yet to kick-start the recreational market fully, many entrepreneurs are leveraging the grey area in the law to sell cannabis products directly to cannabis consumers. This gray adult-use market will continue till the government issues the first set of licenses.
A little less than a month ago, Governor Kathy Hochul signed a bill into law to allow hemp farmers in New York to grow cannabis. The state's plan is for these farmers to supply small-scale cannabis businesses with quality marijuana products. A few days ago, the Cannabis Control Board sealed this development by announcing that hemp farmers could begin applying for conditional licenses to grow adult-use cannabis from March 15th.
More Details on the Seeding Opportunity Initiative
The Seeding Opportunity Initiative is a social-equity cannabis investment program that the government plans to fund with a grant of about $200 million. This program will establish selected licensed equity applicants with leasing and renovating storefronts for cannabis stores.
The state plans to make the entry of social equity applicants as seamless as possible. According to Assembly Majority Leader, Crystal People-Stokes, the Empire State is focusing on drawing in the residents most criminalized by the state's cannabis criminalization. Peoples-Stokes emphasized that the state is doing what no other person has ever done by standing firmly behind New York farmers and ex-convicts of non-violent cannabis crimes.
Last Words
Less than a year after approving the 15th regulated adult-use market in the United States, New York is almost ready to begin sales. The recreational market could generate at least $1 billion in sales in its first year of operation, while the state earns about $350 million in annual tax revenue. The state's announcement to give equity applicants a headstart over large companies is a huge move. Hundreds of New York cannabis ex-convicts are hoping to get one of these licenses for a smooth transition into the legal cannabis market. The initiative has given residents of disadvantaged communities hope that their futures could be bright and high!
NEW YORK MARIJUANA, READ MORE..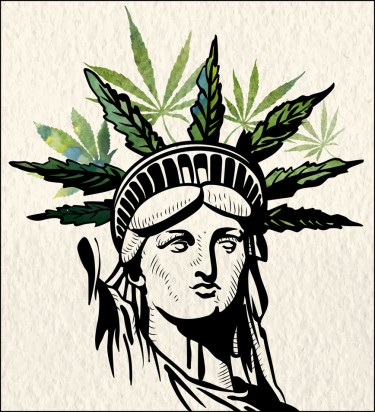 NEW YORK LEGALIZES RECREATIONAL WEED, EAST COAST KINGPIN?
OR..
[ad_2]

Source link