23 Minority-Led Brands You'll Want on Your Shelves
[ad_1]

When you survey your store, do the brands on your shelves reflect your community's diversity? We're guessing many retailers would respond "no."
This mismatch represents a lost opportunity to engage consumers around product discovery and build customer loyalty. As demographics shift, it's becoming more important than ever to keep offerings fresh—and this includes seeking out minority-owned brands with unique products, perspectives, and value propositions.
Cannabis consumers increasingly skew younger and more racially diverse. According to data analytics firm Headset, Gen Z leapfrogged baby boomers to become the fastest-growing segment in 2021. Millennials currently hold the largest market share and, like their younger siblings, the group is far more racially and ethnically diverse than previous generations, according to the most recent U.S. Census data.
Unfortunately, this increasingly diverse cannabis consumer base is not reflected at the top of industry organizational charts. A 2017 survey found only 17 percent of self-identified senior executives identified as minorities. More recent survey results showed the percentage of minorities in executive positions dropped to 13.1 percent in 2021. Put frankly, this disconnect between companies and consumers is a big problem for retailers seeking to expand their market share.
Today's consumers across all demographic groups are more mindful of the brands they support, keeping social justice and sustainability front of mind. Many consumers also are looking for the cannabis equivalent of the craft beer experience, preferring smaller, niche brands with unique offerings and compelling founder stories. On this front, consumers are more likely to engage directly with brands on social media, and they want to spend their money with companies they believe in . . . if they can find the company's products on retail shelves.
A handful of high-profile minority-owned brands have captured an outsize share of the spotlight, with Al Harrington's Viola Brands, Berner's Cookies, and Mike Tyson's Tyson 2.0 immediately jumping to mind. While it's encouraging to see the attention given to these industry heavyweights, many other minority-led companies are innovating and creating purpose-driven products for today's increasingly diverse cannabis consumer base. 
We've curated a shortlist of minority-led brands that are changing the landscape, innovating, and developing products geared toward today's cannabis consumers, from the ethnically diverse Gen Z crowd eschewing alcohol in favor of THC-infused edibles and beverages to the older canna-curious consumer seeking new wellness options. Many of these brands are developing new products for more experienced cannabis connoisseurs, from concentrates featuring rare cannabinoids to new tech bringing convenience, novelty, and fashion into the mix.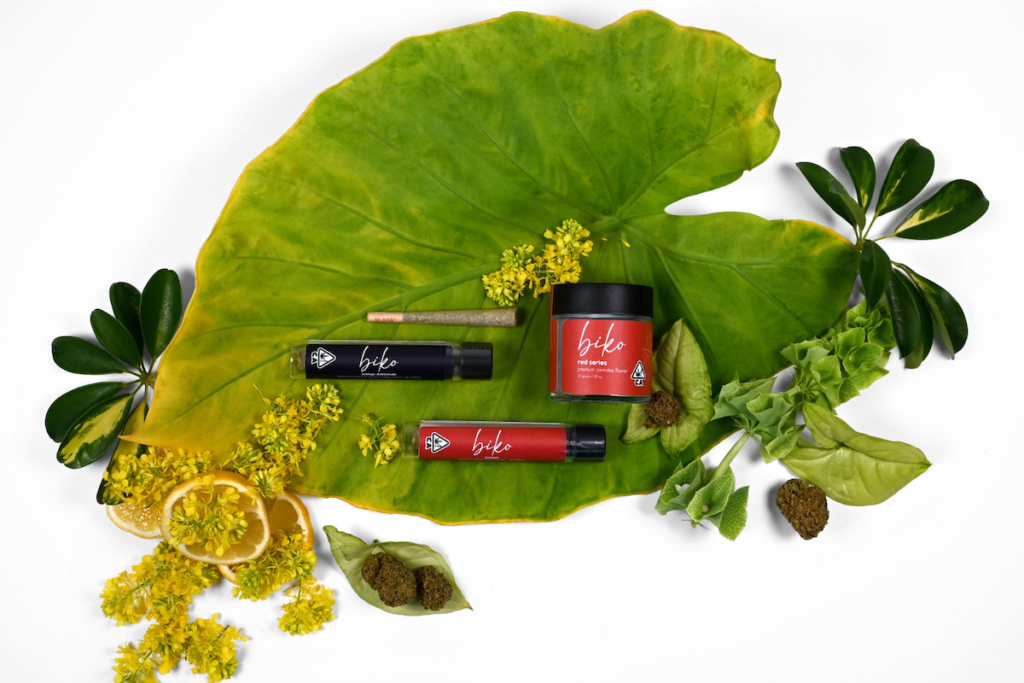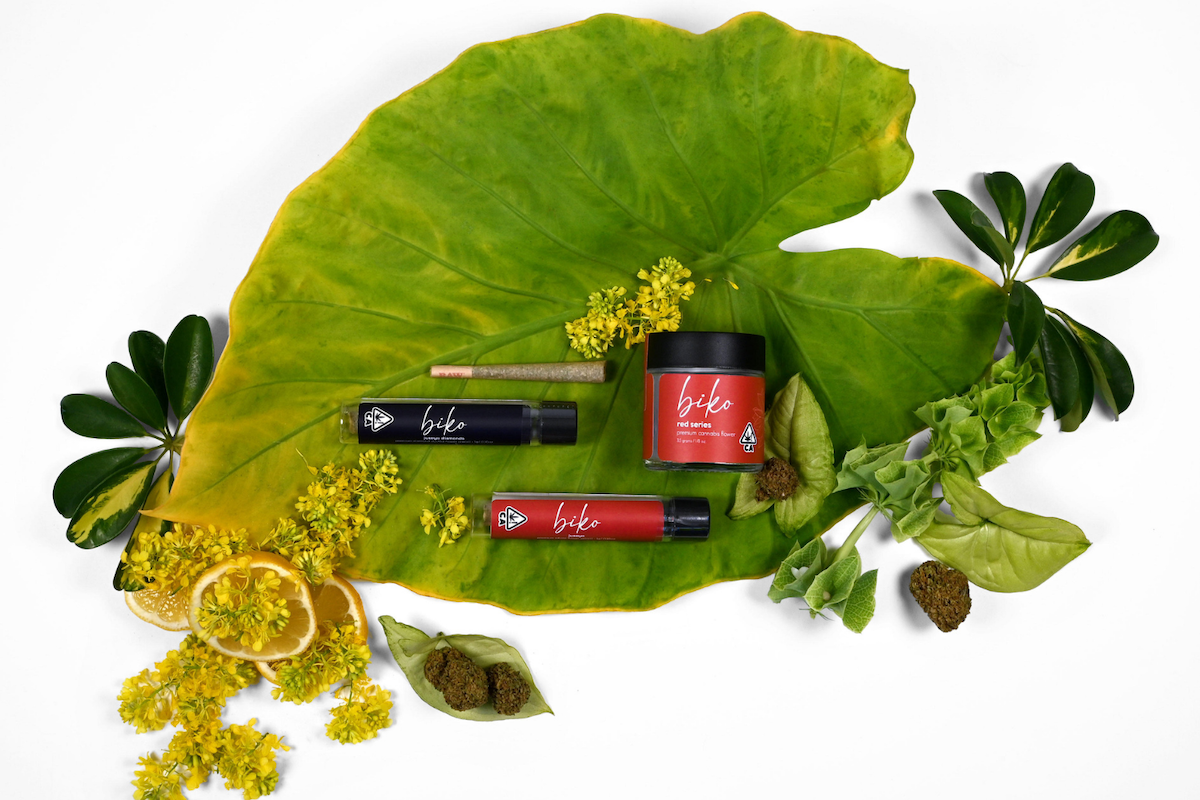 BIKO Juseyo Diamonds (California)
These pre-rolls are crafted with discerning cannabis connoisseurs in mind, featuring premium whole flower infused with THCa for a potent, flavorful smoke. Sold individually in bold, attention-grabbing packaging, the pre-rolls are designed for a high-functioning, high-achieving customer base. BIKO is a Los Angeles-based social-equity brand owned by Timeka Drew, a Black mother committed to respecting diversity and building community. All BIKO products are made in small batches and manufactured in downtown Los Angeles at the brand's manufacturing facility, ensuring constant oversight.
Wholesale: [email protected], (213) 419-8080; [email protected]
Photography: @josiahcracraft / Styling & Production: @k10lovely @oohmarqui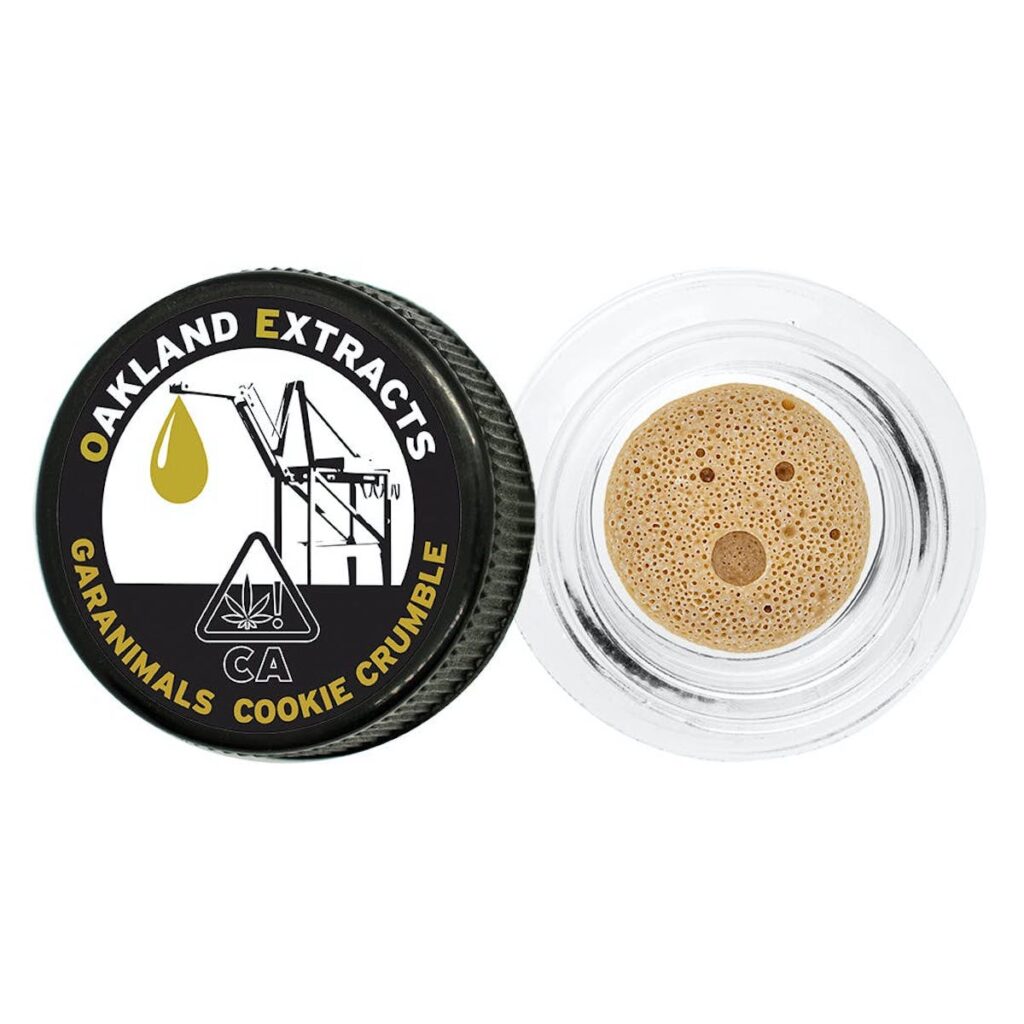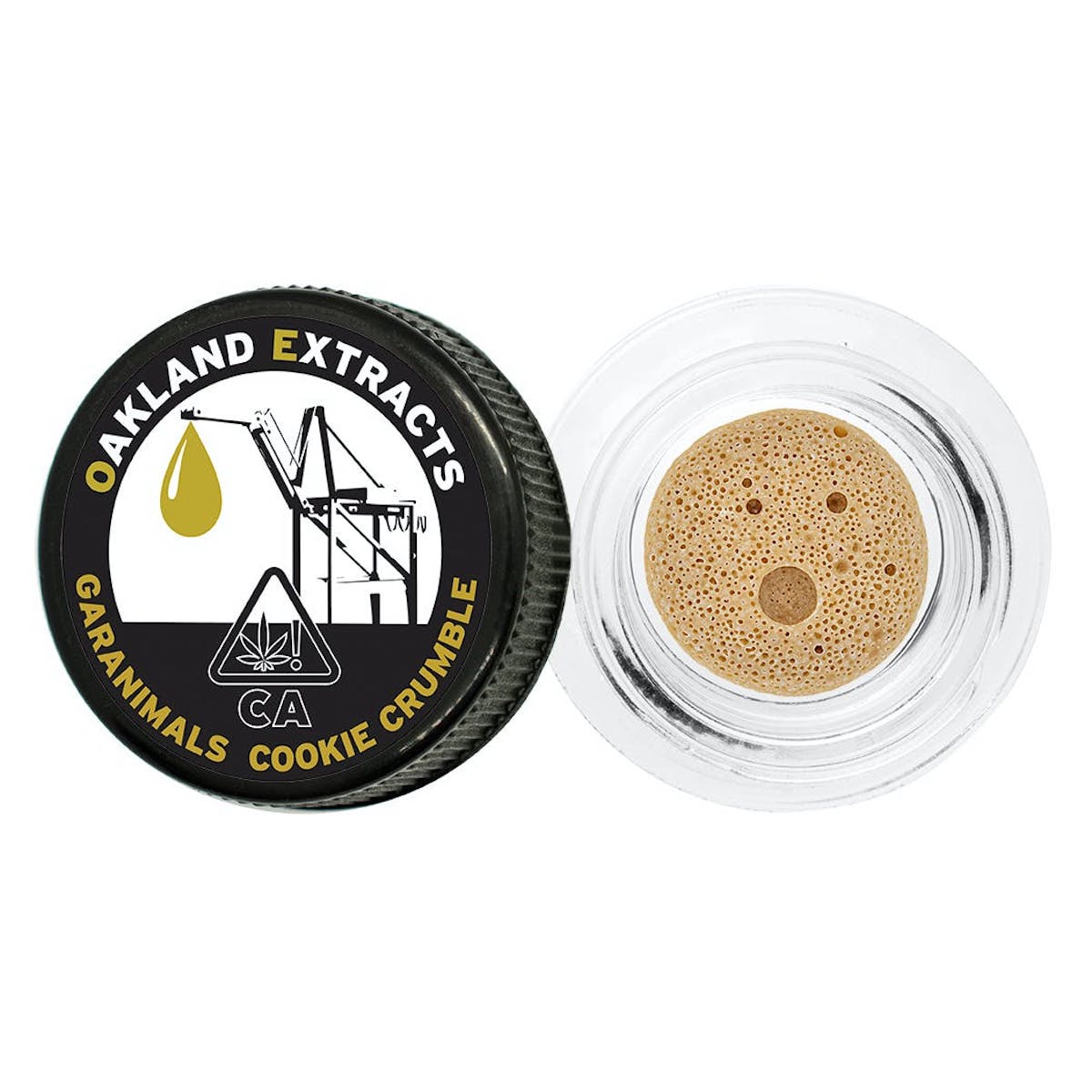 Oakland Extracts Cookie Crumble (California)
Consumers may be intrigued by concentrates but the format can be intimidating, making for a challenging sell. However, Oakland Extracts is breaking down barriers with its user-friendly handcrafted Cookie Crumble wax. Shaped like a wafer cookie, the potent, terpene-packed wax can be crumbled over a bowl, joint, or blunt. No rig is required, though more experienced users will find the product equally flavorful to dab. The brand also offers naturally potent badders, sugars, live diamonds, and live resin with no added terps, flavorings, or other additives. For founder Terryn Niles Buxton, giving back means not only offering affordable products, but also supporting local organizations like Supernova Women, which empowers people of color to become self-sufficient shareholders in the cannabis community.
Wholesale: OaklandExtracts.co/contact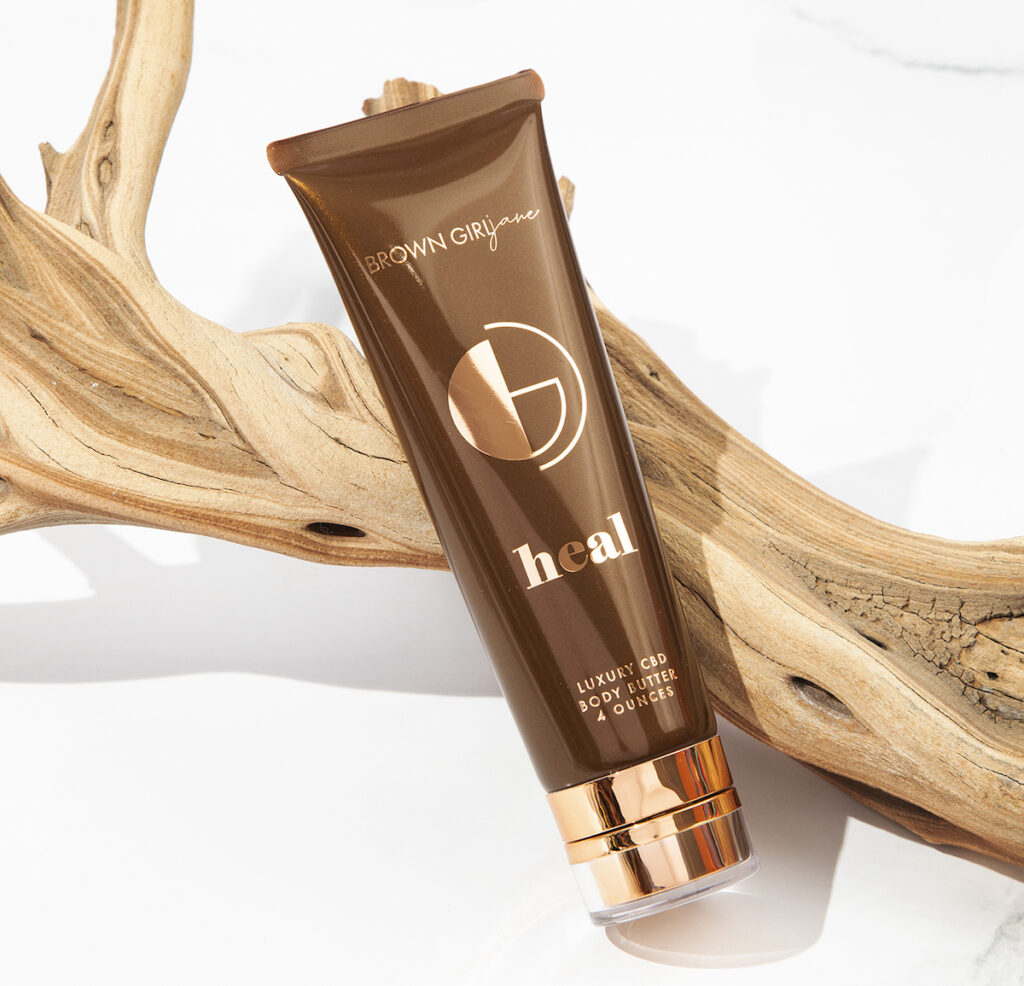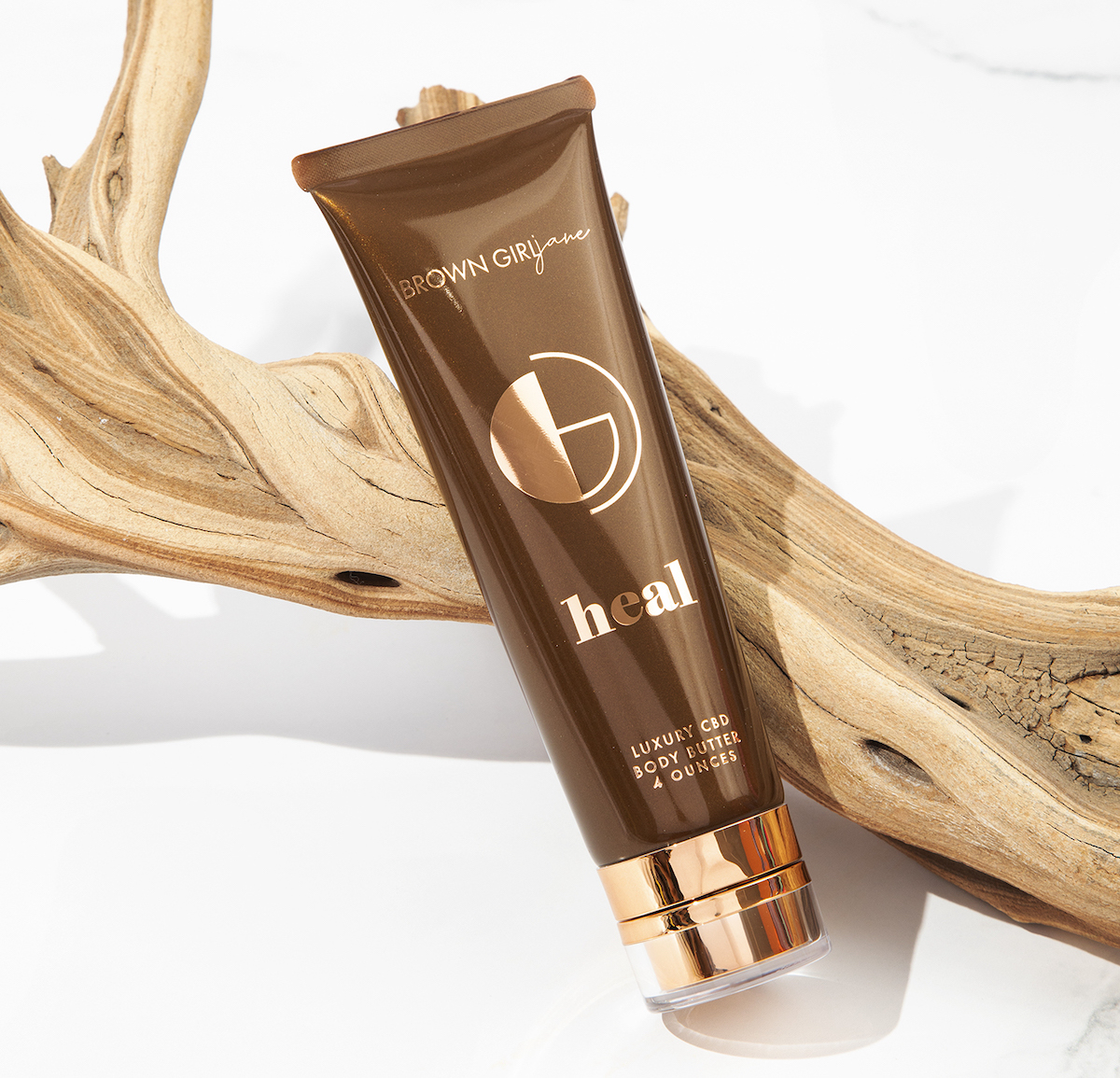 BROWN GIRL Jane Heal Body Butter (Nationwide)
BROWN GIRL Jane's products are inspired by the cofounders' experiences as women of color seeking options designed to meet their needs for healing, soothing, and nourishing inside and out. The brand's Heal Body Butter combines 500mg broad-spectrum CBD with all-natural, plant-based ingredients for head-to-toe hydration and relief. The product employs the healing power of hemp and naturally occurring terpenes, along with a custom blend of shea and cocoa butters, chamomile, calendula, and aloe. BROWN GIRL Jane also offers Glow Luminous Facial Serum and terpene-packed, broad-spectrum hemp Aromatic Body Oil to round out consumers' beauty routines. 
Wholesale: BROWNGIRLJane.com/pages/contact-us; [email protected]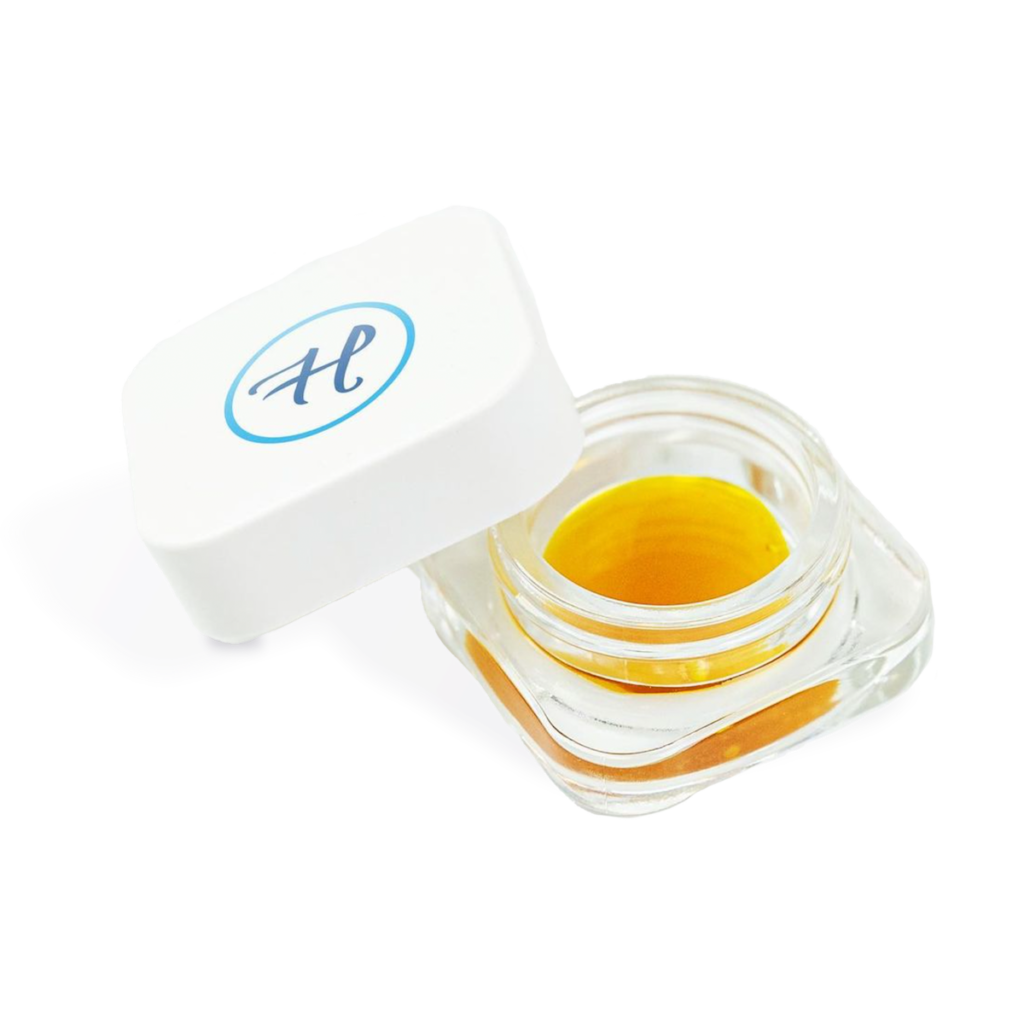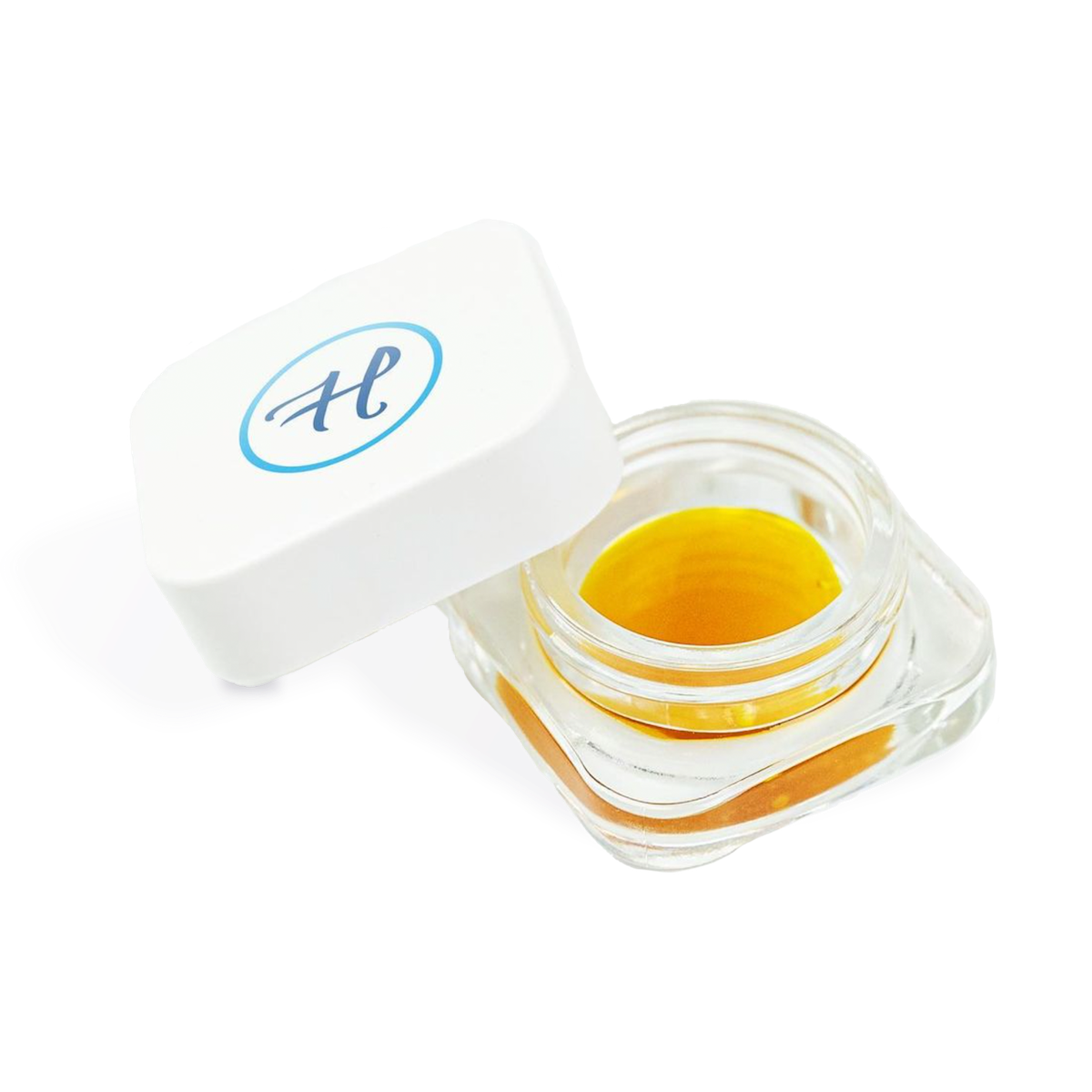 Heylo Cannabis CBGeezus Jam (Washington)
Heylo is elevating the concentrates game with its CBGeezus Jam, which boasts an average of 36 percent CBG, 15 percent THC, and 1 percent CBD. Delivering a social, energizing lift, CBGeezus is becoming the darling of consumers searching for rare cannabinoids aimed at specific uses and effects. Heylo Jams and vapes are produced with the brand's proprietary RawX process to create extracts that are "as close to the plant as possible," reflecting founder Lo Friesen's background in chemistry. The company is built on a foundation of education, transparency, community, and respect for the plant, and it's entirely woman- and minority-owned, with Friesen honoring her Hispanic heritage through her work and commitment to building a diverse team. 
Wholesale: [email protected]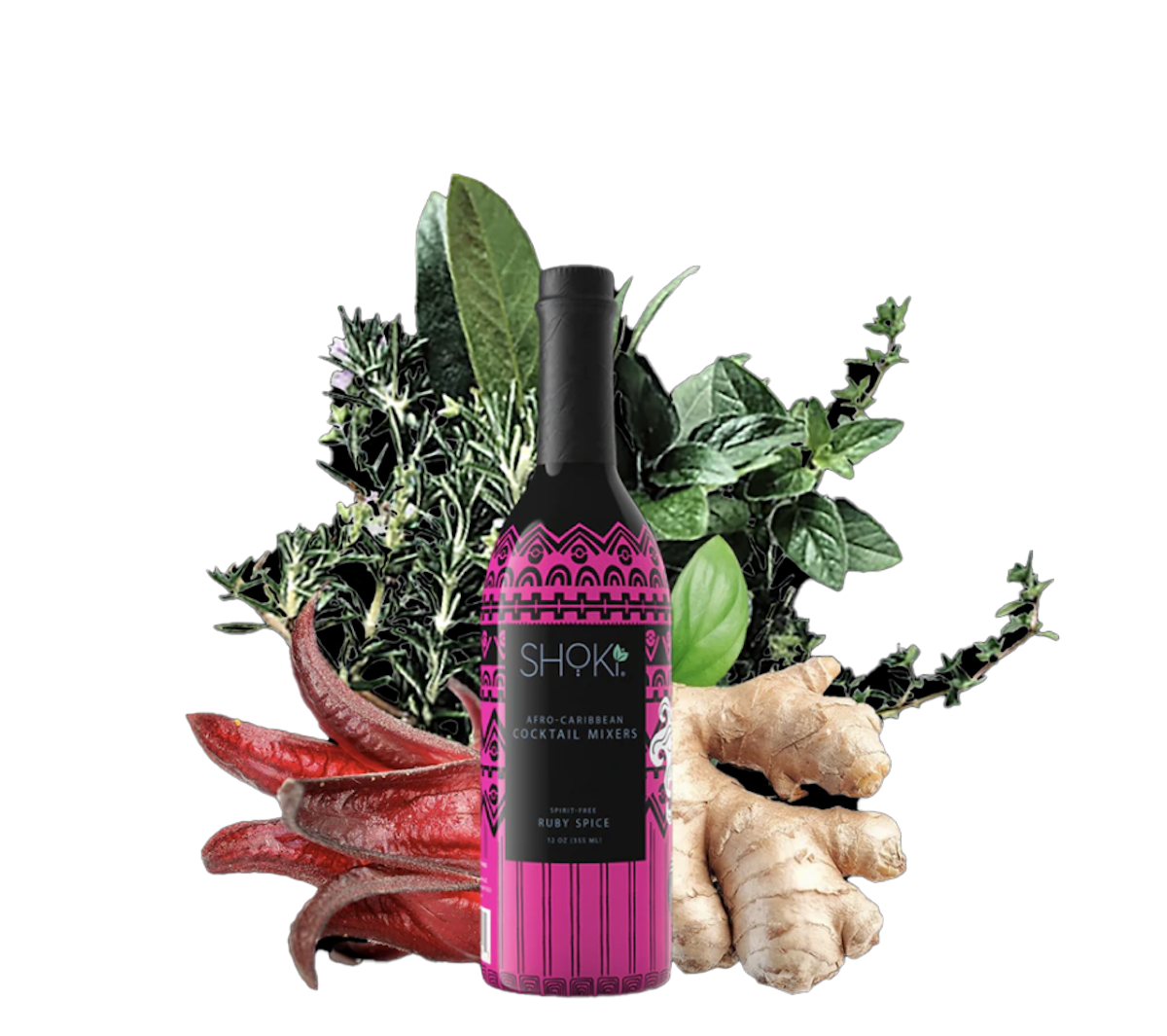 SHOKi Cannabis Cocktails (California, New York)
Consumers may be delaying international travel, but there's no need to delay the vacation experience when SHOKi THC-infused beverages are available. SHOKi transports consumers to the shores of Ghana and the pristine beaches of Barbados for a taste of luxurious paradise designed for alcohol-free living. The premium, award-winning brand's flavors hail from the founders' rich Caribbean heritage and travels through West Africa. SHOKi recently introduced New York consumers to limited-edition 10:1 and 5:1 luxury gelees with flavors like Negroni and Mango Chili, and California consumers can try the original lineup of THC-infused beverages (30mg THC per 12oz bottle) including Pineapple, Mint, Passion Fruit, and Ruby Spice.
Wholesale: [email protected], (707) 291-8556 (California); [email protected],
(415) 894-9665 (New York)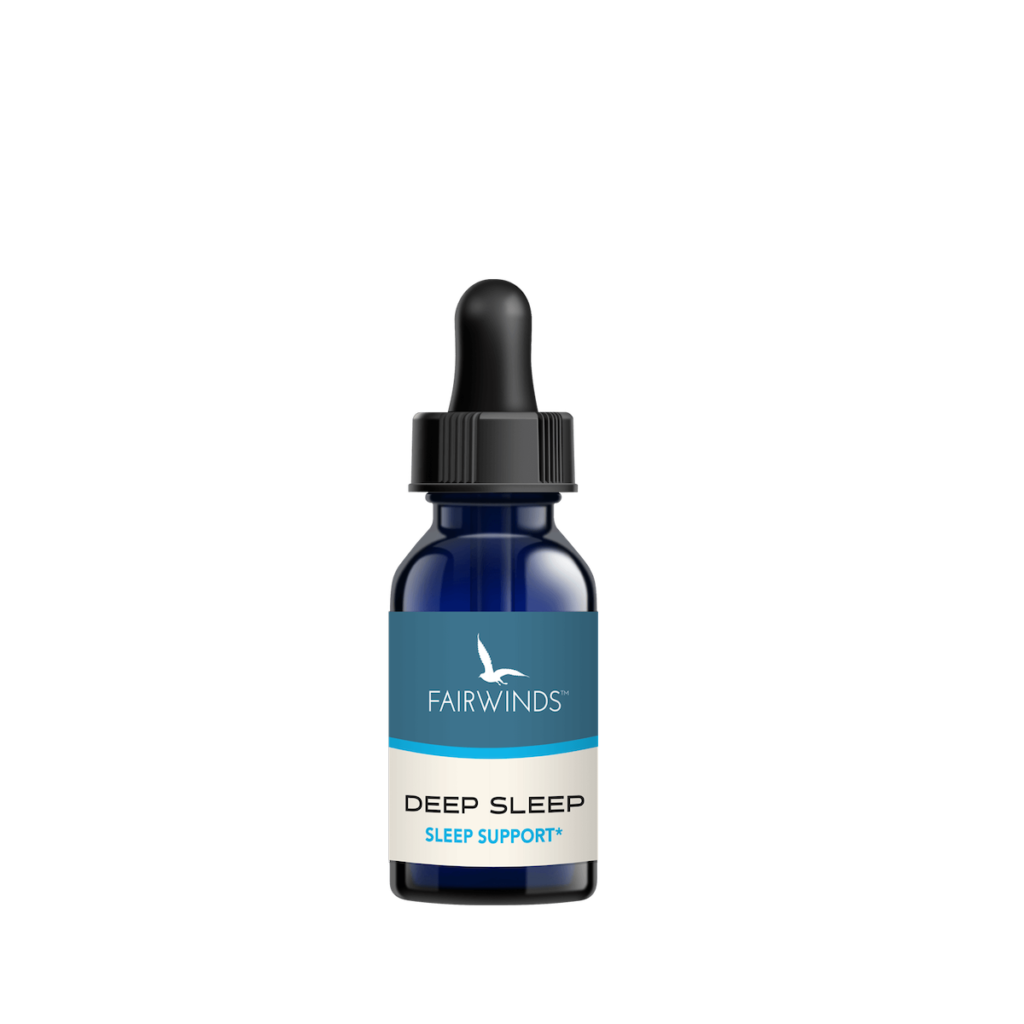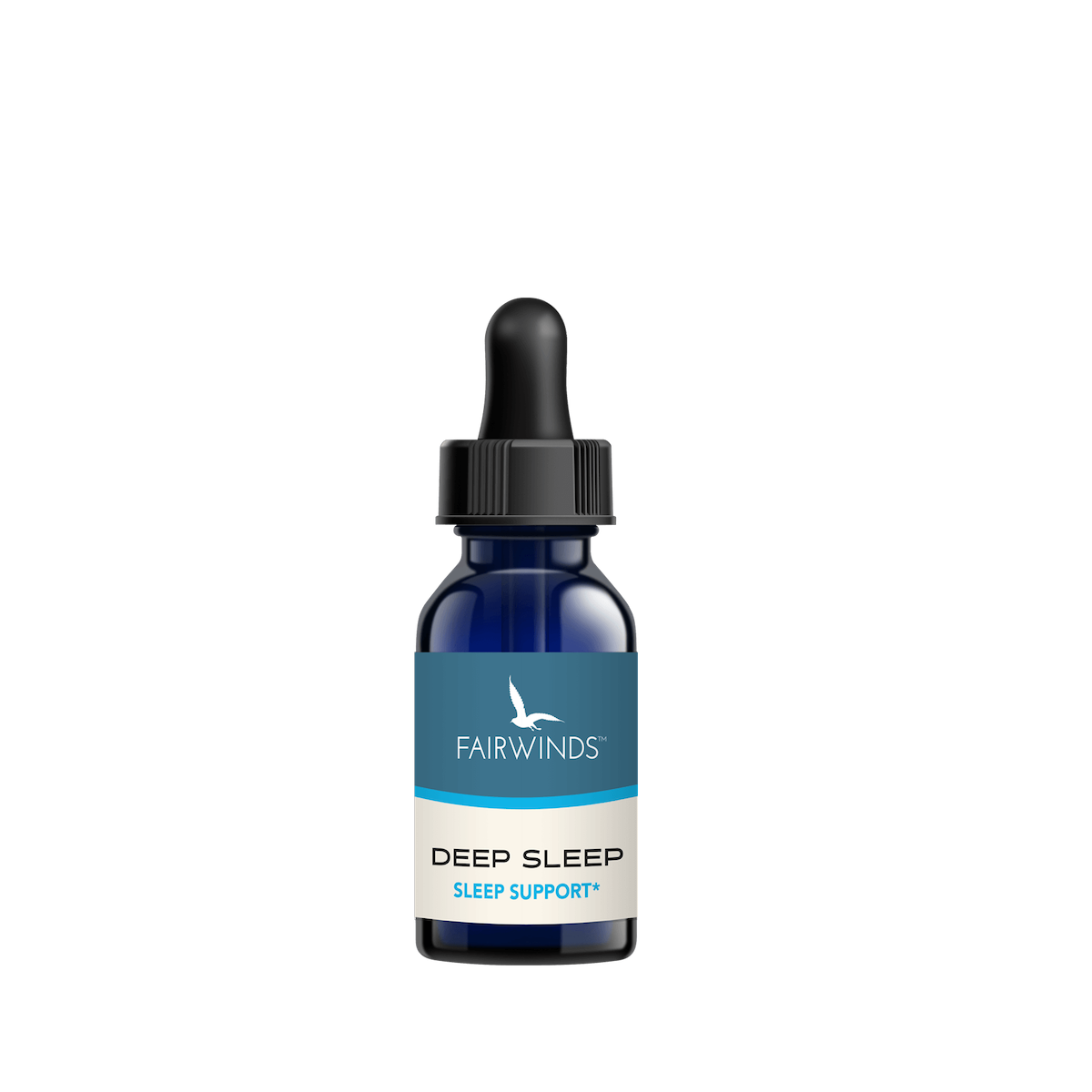 Fairwinds Tinctures (Washington)
Fairwinds Deep Sleep, Mental Balance, and Digestify tinctures integrate wisdom from traditional Chinese and Ayurvedic medicine, leveraging herbal extracts, essential oils, and optimized cannabinoid profiles from Fairwinds' own cultivars to target specific needs. The brand, cofounded and led by Asian-American entrepreneur Wendy Hull, always has focused on providing consistent, clean cannabis products backed by science and formulated with people's needs in mind. With a dizzying array of product formats including inhalers, vape carts, tinctures, topicals, capsules, drink powders, and infused coffee K-cups, Fairwinds products will appeal to wellness-focused shoppers looking for a different approach to consumption. The brand also offers hemp-derived products, which are available nationwide.
Wholesale: [email protected]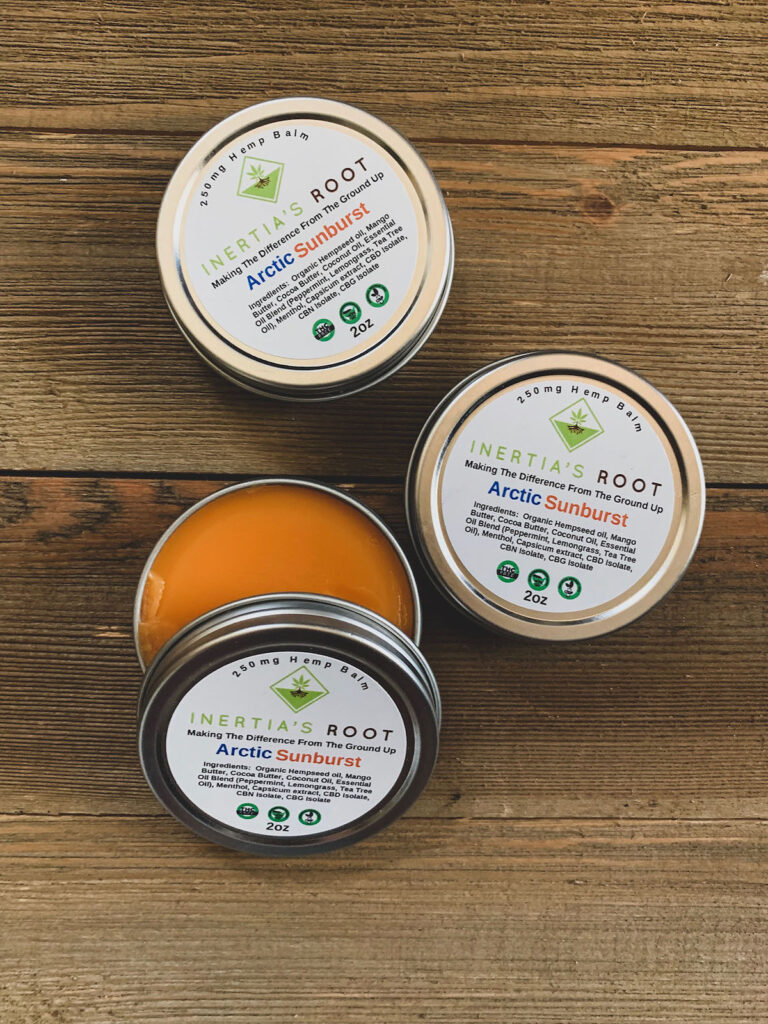 Inertia's Root Arctic Sunburst Hemp Balm (Nationwide)
This infused hemp balm supercharges relief with a combination of CBD, CBN, and CBG isolates combined with all-natural, organic cooling and warming botanicals. The THC-free formulation makes the product an attractive option for newcomers to plant medicine who may be concerned about potential psychoactive effects. Inertia's Root products are third-party-tested and formulated with an eye toward holistic wellness. The Tennessee-based, Black-owned brand founded by Stuart McClean focuses on creating quality holistic supplements and also offers white-label services and bulk-order hemp.
Wholesale: Form.JotForm.com/203607059392154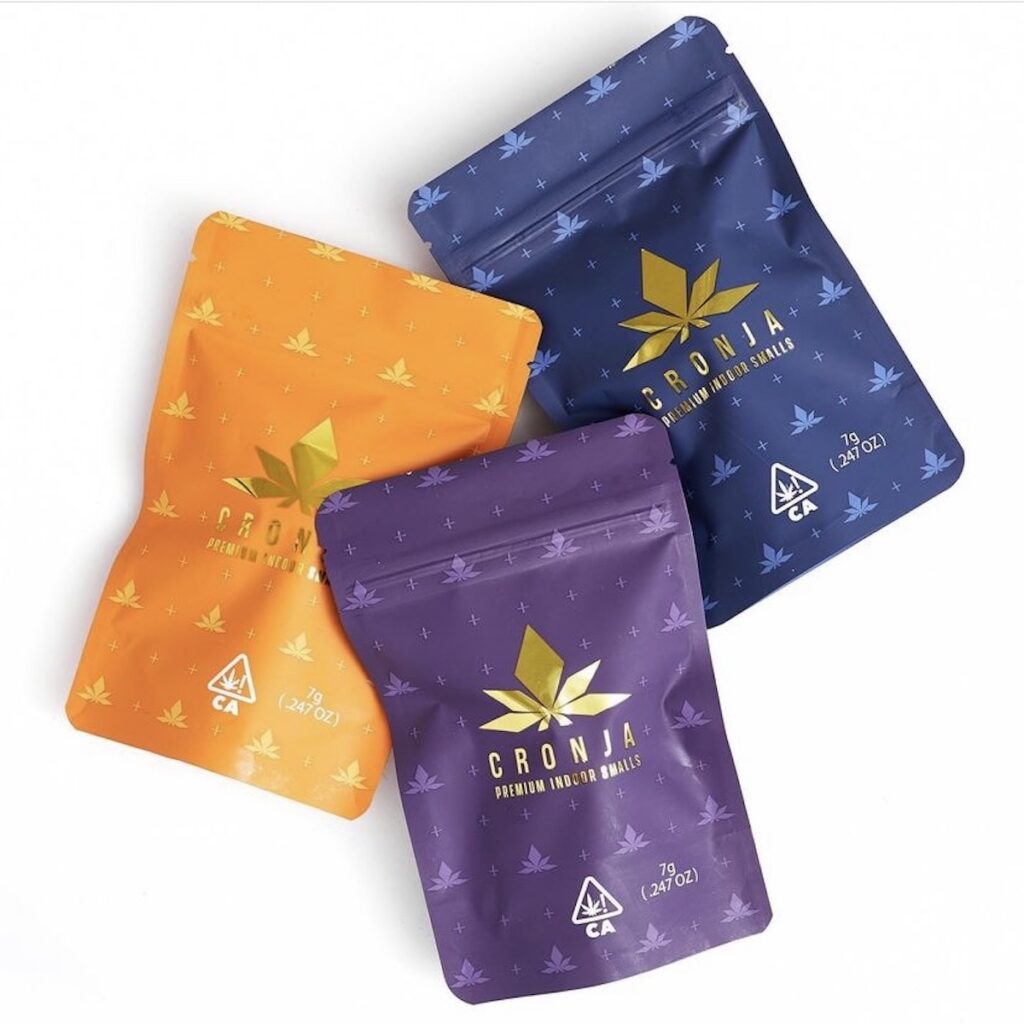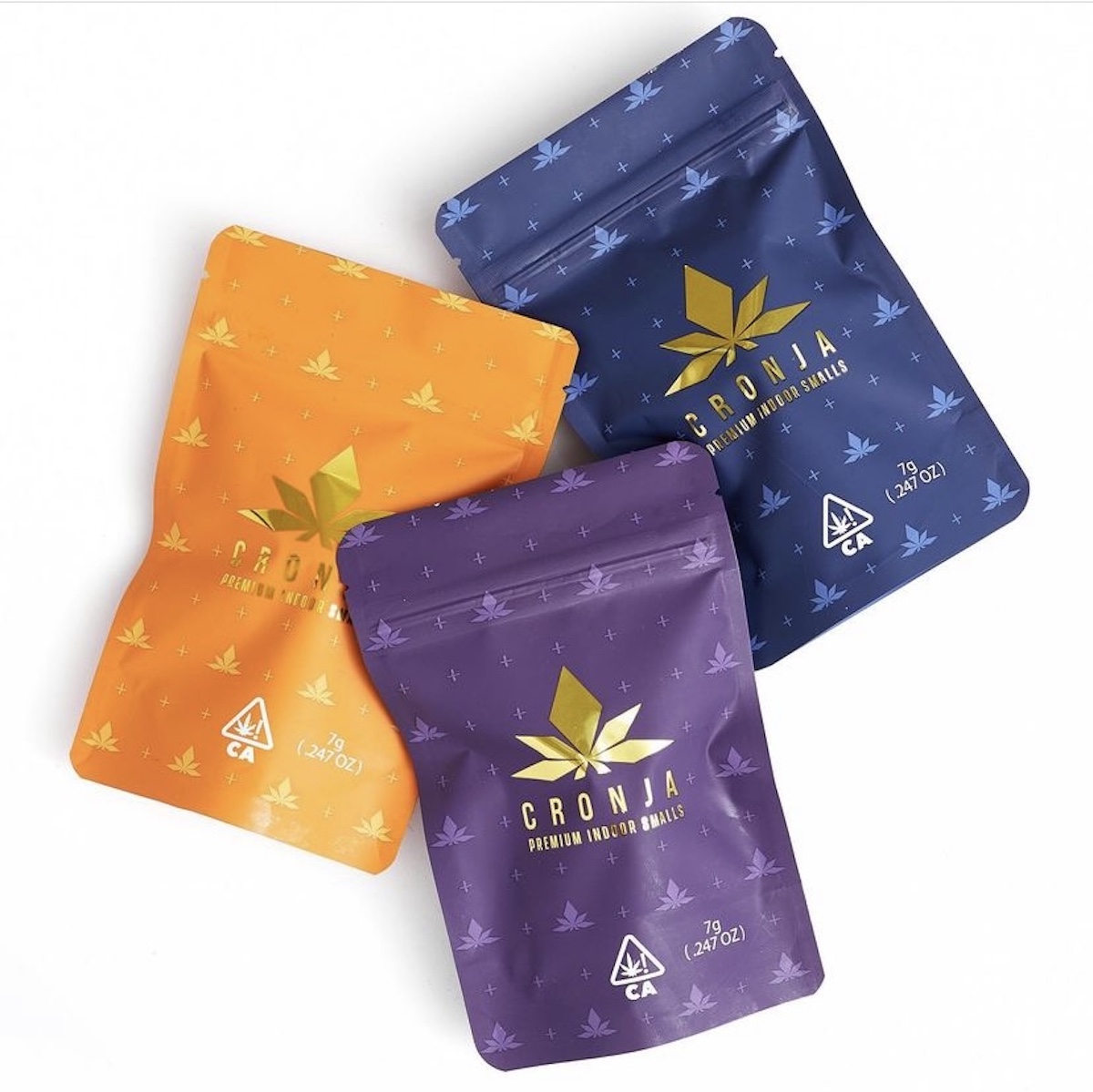 Cronja Culture Indoor Smalls Flower (California)
Cronja has built a reputation for premium luxe leather cases and rolling trays that elevate the hand-rolling experience. Now, the company brings the same obsessive attention to detail to pheno-hunting, producing ultra-premium Indoor Smalls 7g packages with flower boasting more than 30 percent THC and unique terpene profiles. Cronja is a veteran- and Black-owned business cofounded by Bryant Bowens and Ryan Cron, born of the need for open expression around cannabis use while respecting the culture and history of the plant.
Wholesale: [email protected]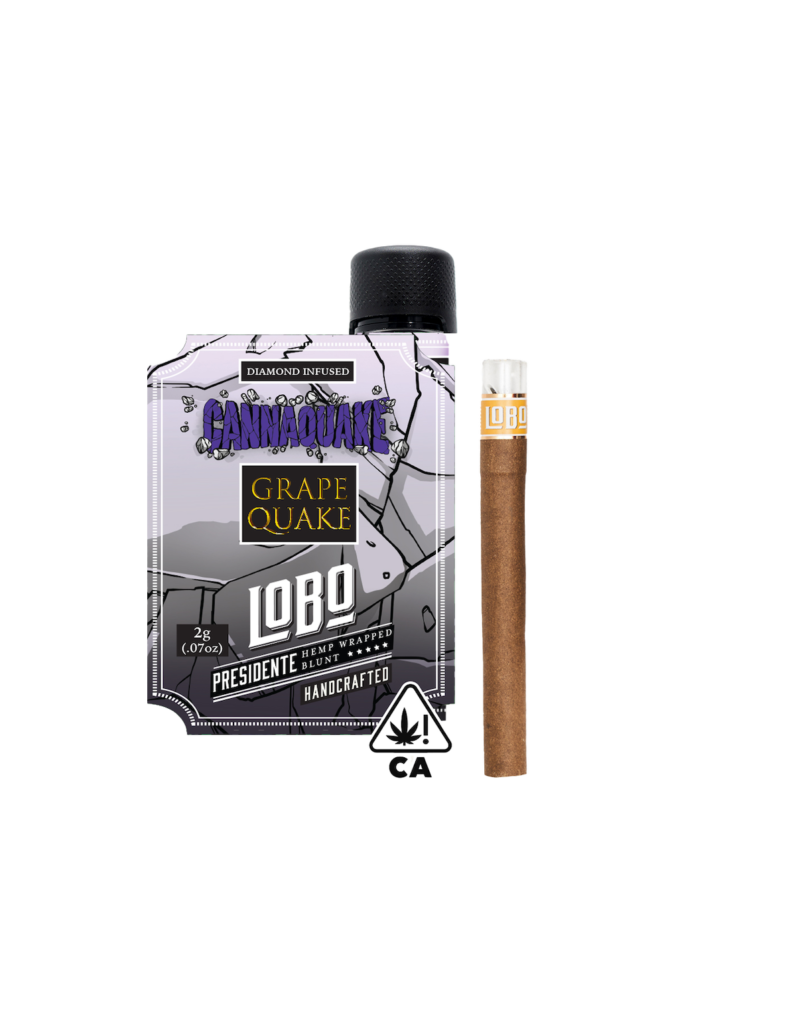 Lobo Platinum Cannagar (Arizona, California, Oregon, Canada)
Looking for a product that will make an impression? Lobo's top-shelf thirty-two-gauge Platinum Cannagar is designed to impress, featuring five grams of roughly ground premium flower hand-packed with a chimney hole in the center and glazed with live resin to further elevate the flavor experience. Platinum Cannagars include a fitted glass tip to cool the smoke and are designed to be clipped and relit. Lobo also sells minis, blunts, and a hemp product line, all reflecting the brand's motto, "We roll the best." The company was cofounded by Aaron Raskin and Eduardo Whittington, who share a love for the plant as well as a long-term commitment to legalization efforts after seeing prohibition's negative impact on their communities.
Wholesale: [email protected]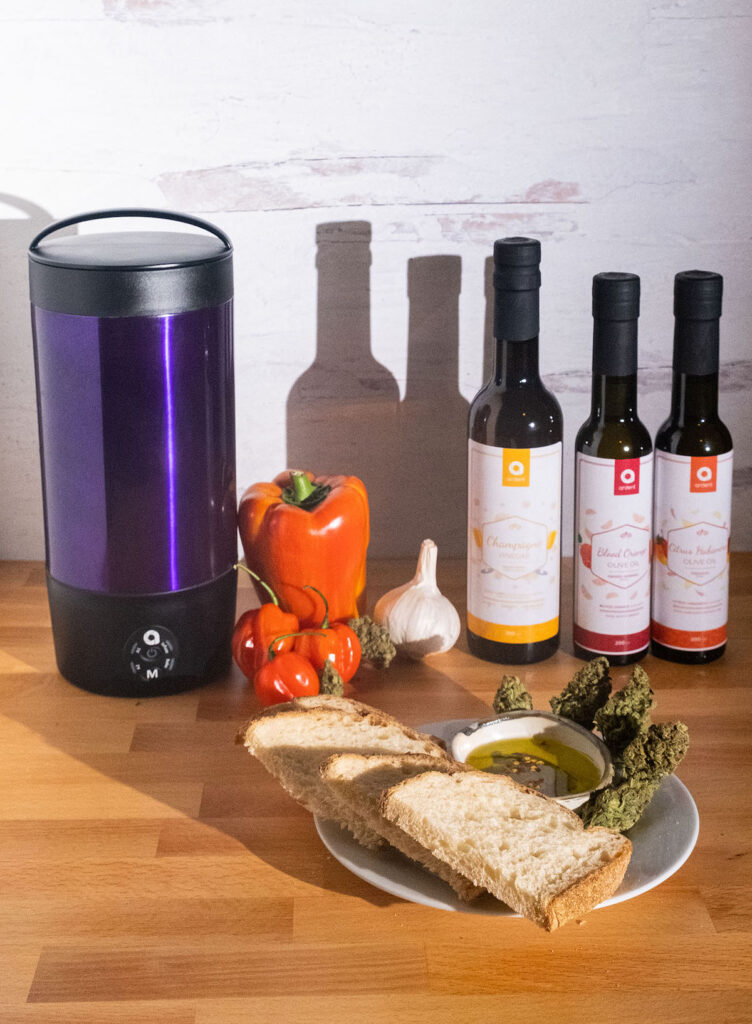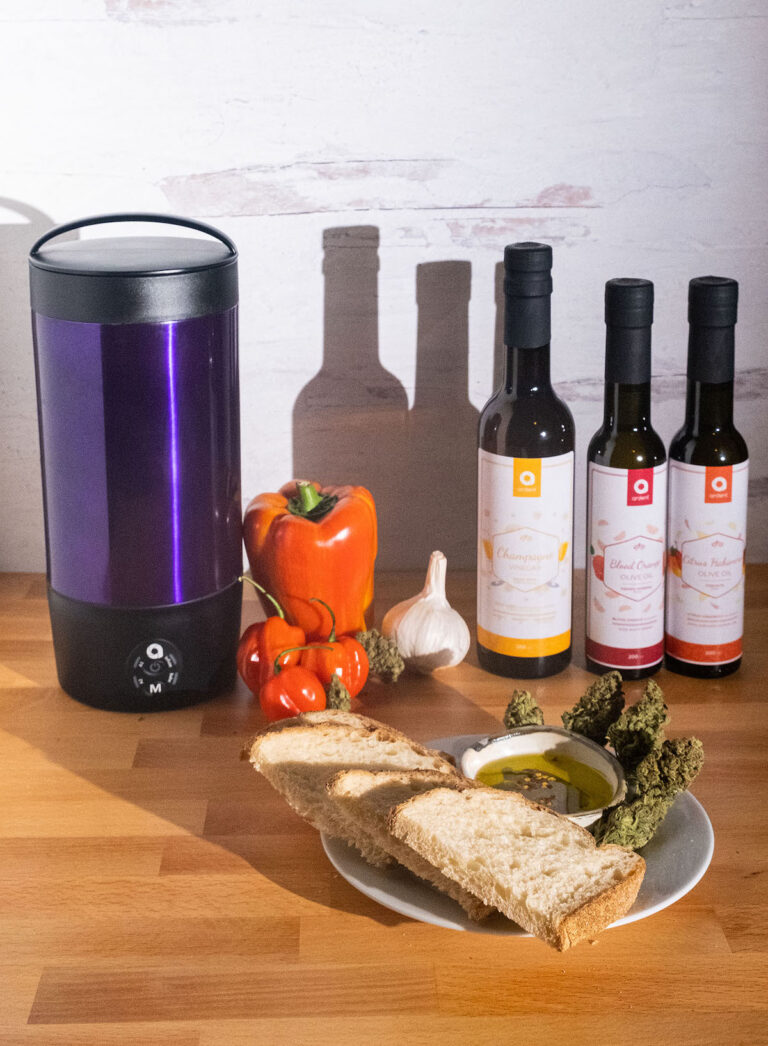 Ardent FX Decarboxylator (Nationwide)
The Ardent FX has been described as an Easy-Bake Oven for cannabis, but we think an Instant Pot may be a better analogy for this cutting-edge cannabis tech. An all-in-one solution for safely decarboxylating flower and infusing, baking, and cooking with cannabis, it's sure to catch the eye of tech-savvy consumers who love exploring and sharing the latest products, not to mention home growers and medical cannabis patients looking for an easy, reliable, odor-free way to create accurately dosed products at home. The brand also sells do-it-yourself infusion kits to help novice cooks get started with truly homemade infused goodies. Ardent is a Black-woman-owned company founded and led by Shanel Lindsay, whose entrepreneurial passion and sharp eye for innovation are rooted in her own experiences using the plant for healing and wellness. 
Wholesale: [email protected]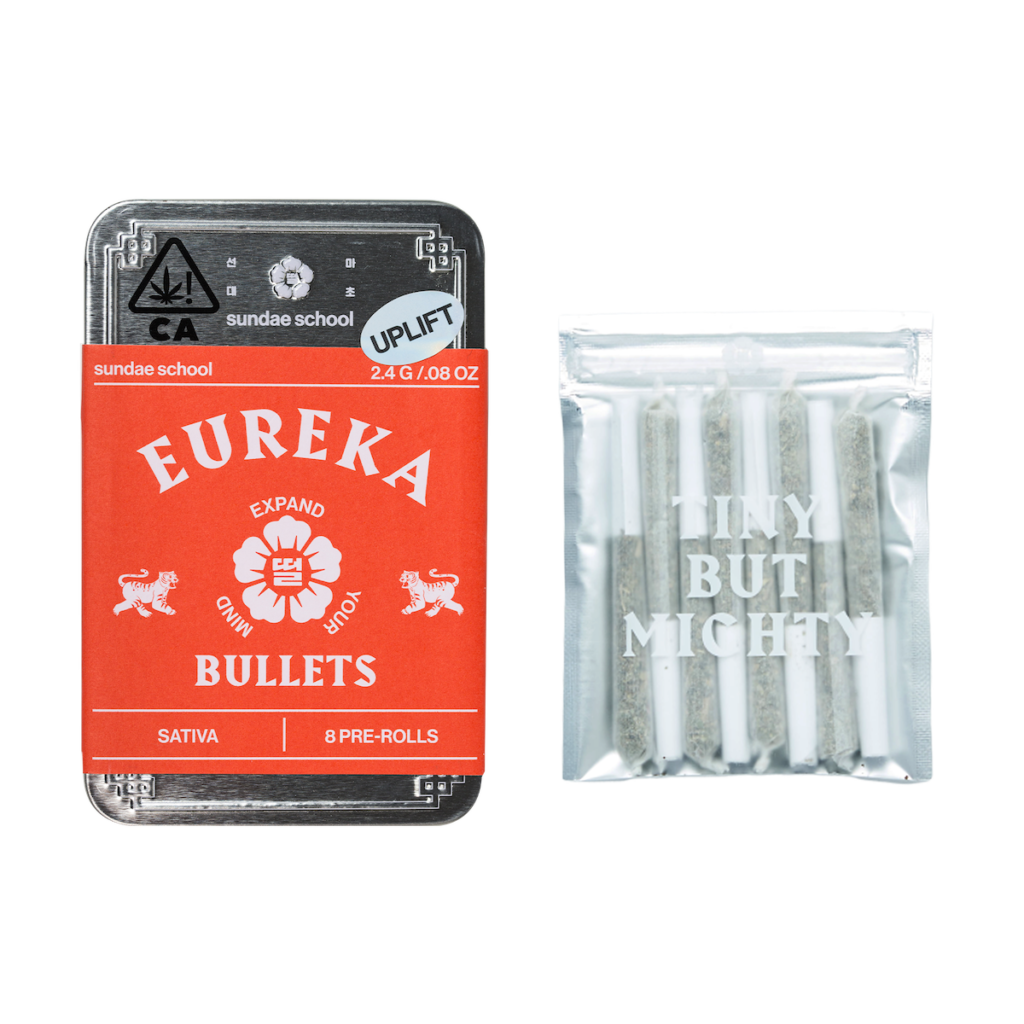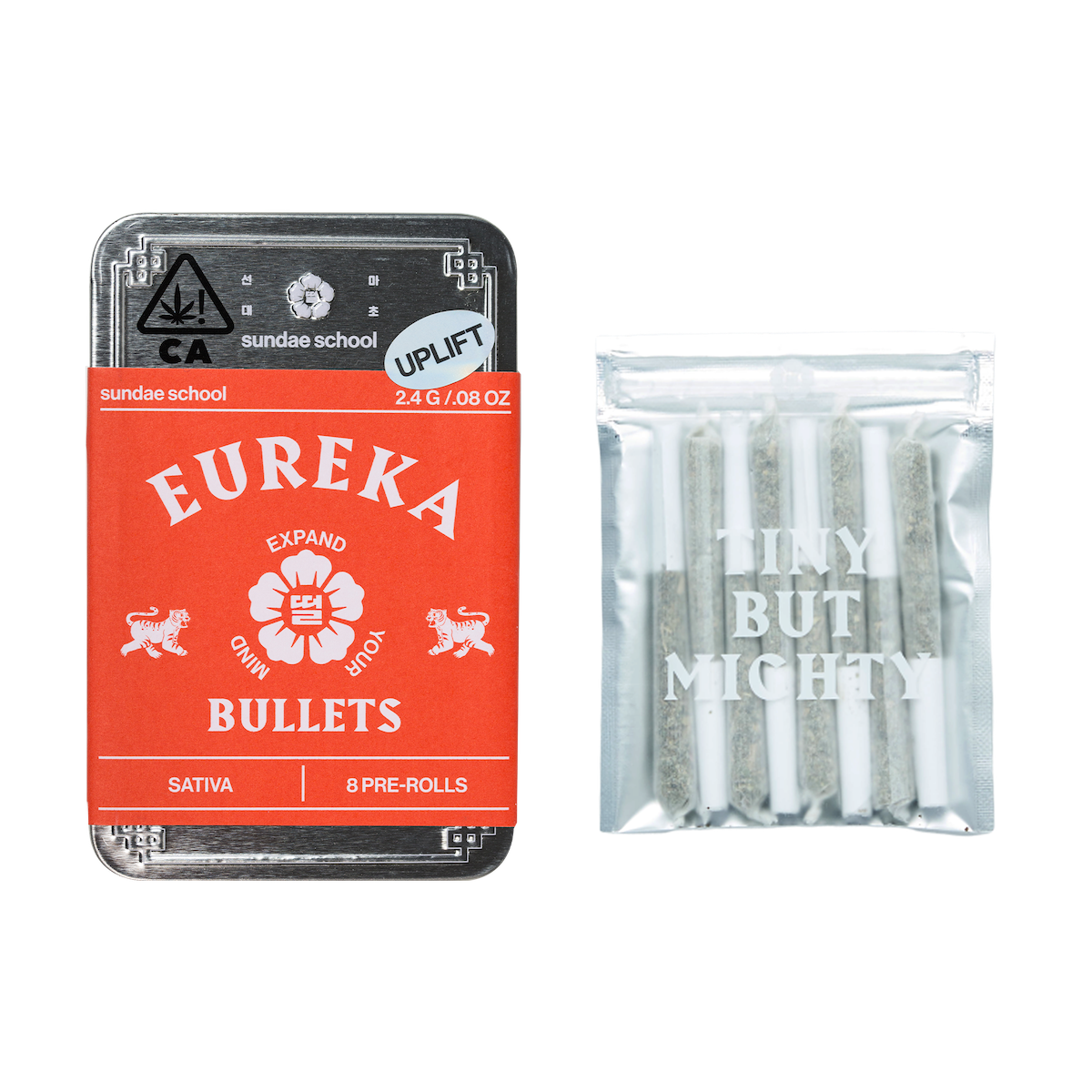 Sundae School Bullets (California)
Sundae School's "tiny but mighty" Bullets will appeal to fashion-conscious, lifestyle-driven Gen Z consumers. These 0.3g mini pre-rolls are designed for on-the-go use, packed in stylish eight-pack reusable tins and available in either Eureka (sativa) for an uplifting vibe or Nightcap (indica) for rest and relaxation. Bullet pre-rolls feature meticulously sourced full flower from social-equity farm partners that utilize sustainable agricultural practices. The Seoul- and Los Angeles-based cannabis and streetwear brand also produces on-trend Mochi Gummies in indica Milktea, sativa Sour Yuzu, and hybrid Lychee Dragon flavors.  
Wholesale: [email protected]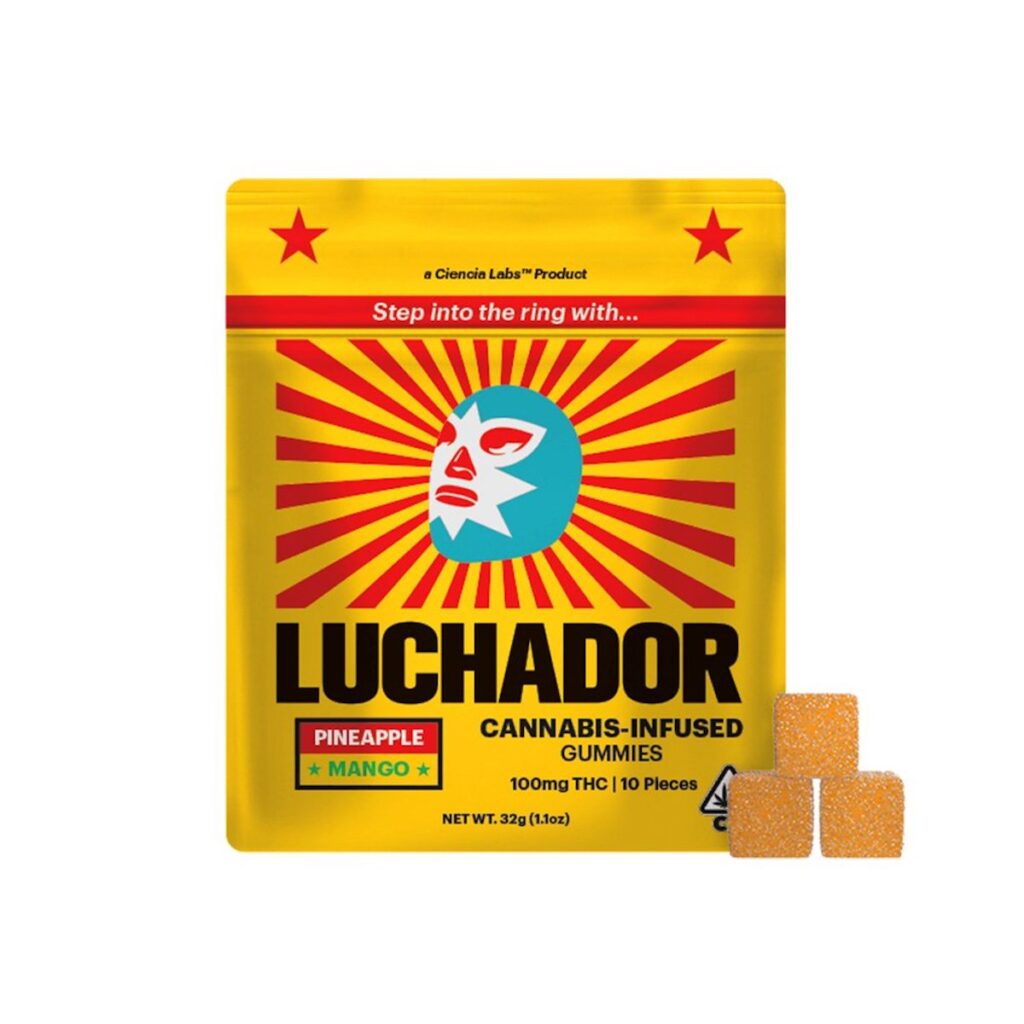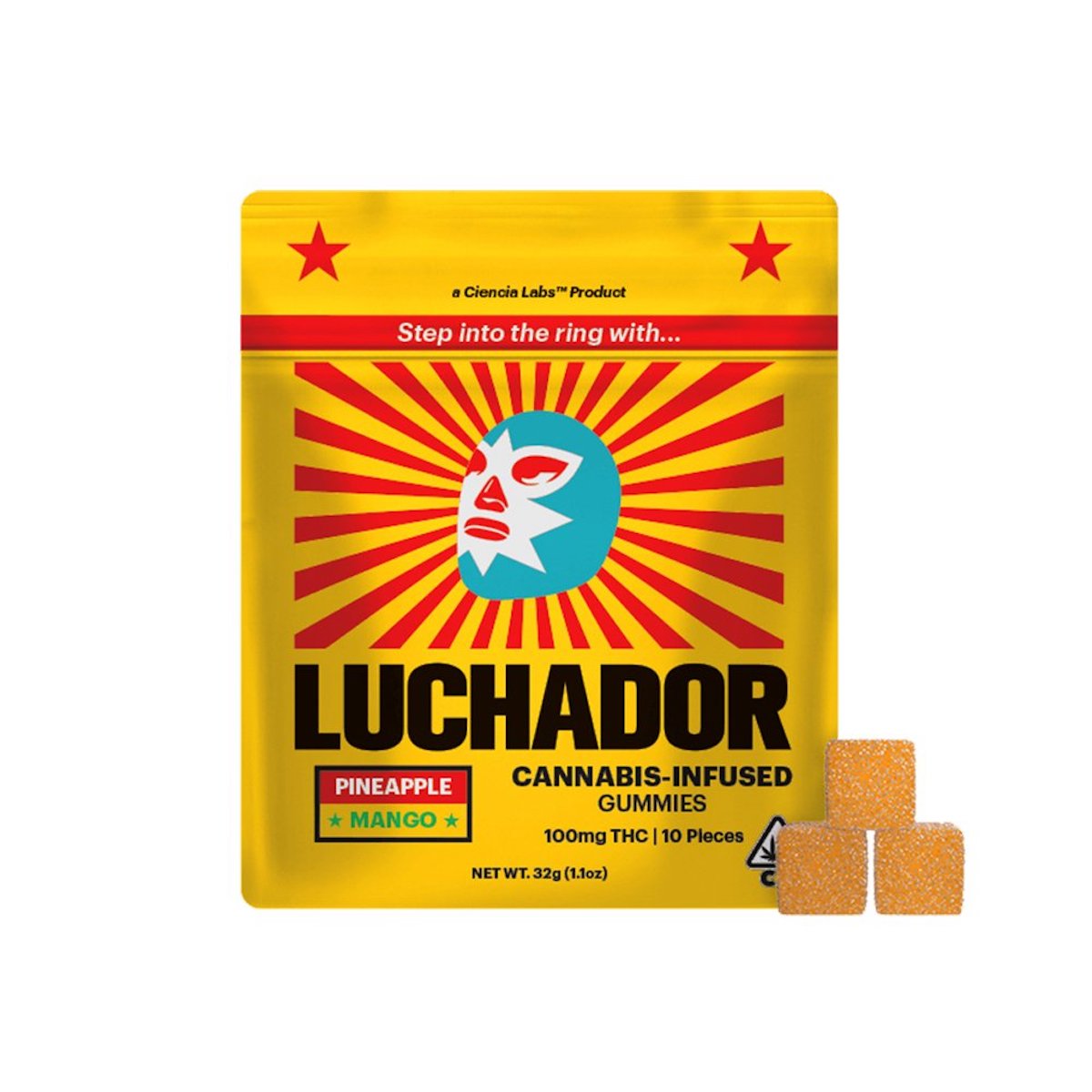 LUCHADOR Vegan Gummies (California)
LUCHADOR breaks the mold when it comes to cannabis gummies, with visually arresting packaging and uncommon flavor profiles reflecting founder Carolina Vazquez Mitchell's Mexican heritage. Options include flavors like Cucumber Chili Lime and Vegan Strawberry Pitaya, each with 10mg THC per piece (ten pieces per package). While consumers will be mesmerized by the design and flavor combos, it's the experience that delivers, thanks to Vazquez Mitchell's background as a chemist with previous experience creating Kushy Punch's top-selling gummies. Want to take the customer experience to the next level? Order enough LUCHADOR product, and the brand will host a three-hour Lucha Libre show at your store. 
Wholesale: herbl.com/contact-us-retailers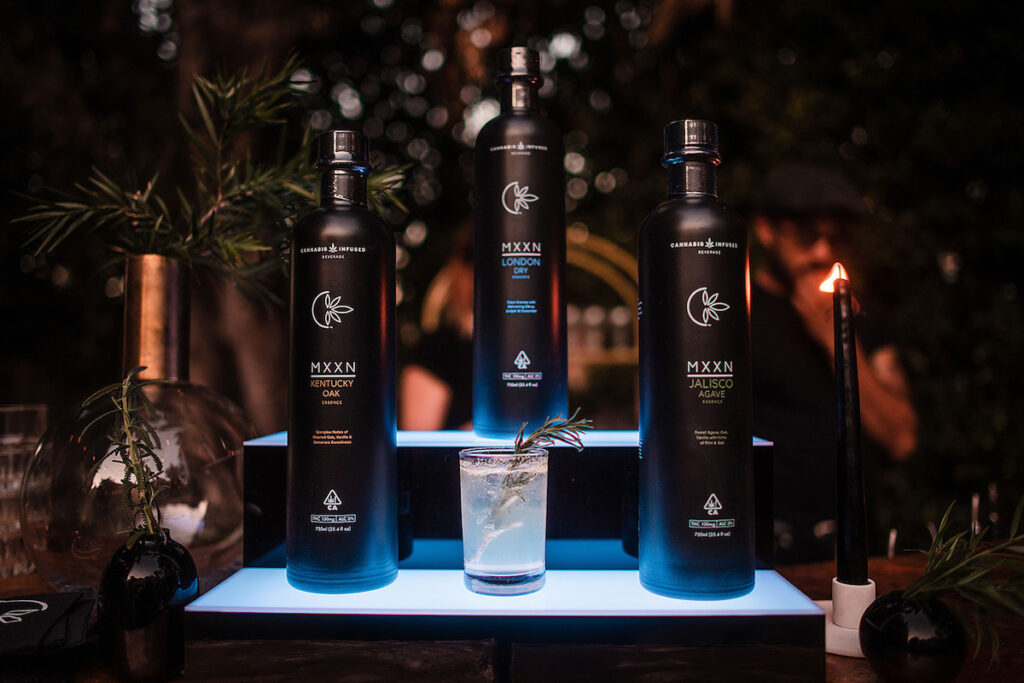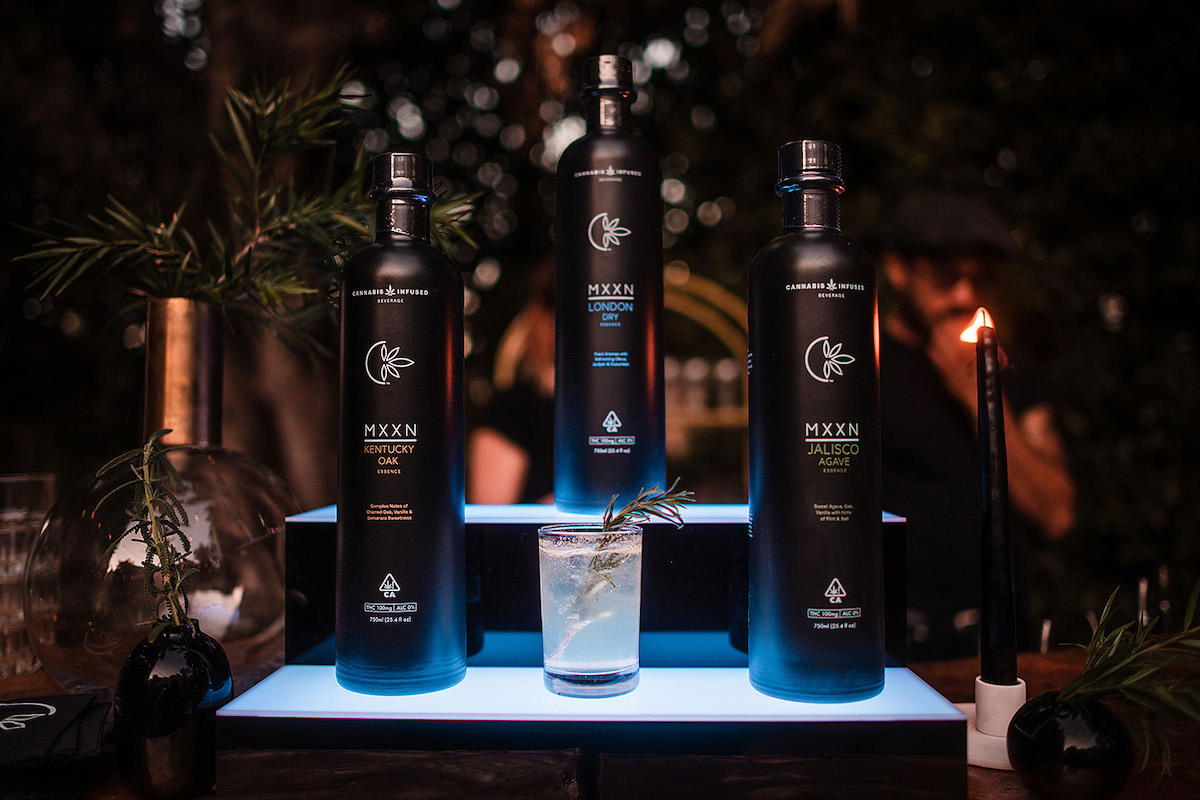 MXXN Alcohol-Free Spirits (California)
MXXN (pronounced "Moon") is transforming cocktail hour with THC-infused spirits like Jalisco Agave, London Dry, and Kentucky Oak beverages. Each 750ml bottle contains 100mg THC, breaking down to 6mg THC per 1.5oz shot—the perfect 1:1 replacement for alcohol in mixed drinks. MXXN is sure to catch the eye of consumers curious about cannabis cocktails, as well as those seeking alcohol alternatives that don't scrimp on flavor. The brand's spirits lineup reflects founder Darnell Smith's tenure at top global beverage companies including Bacardi, Pernod Ricard, and Diageo.
Wholesale: [email protected]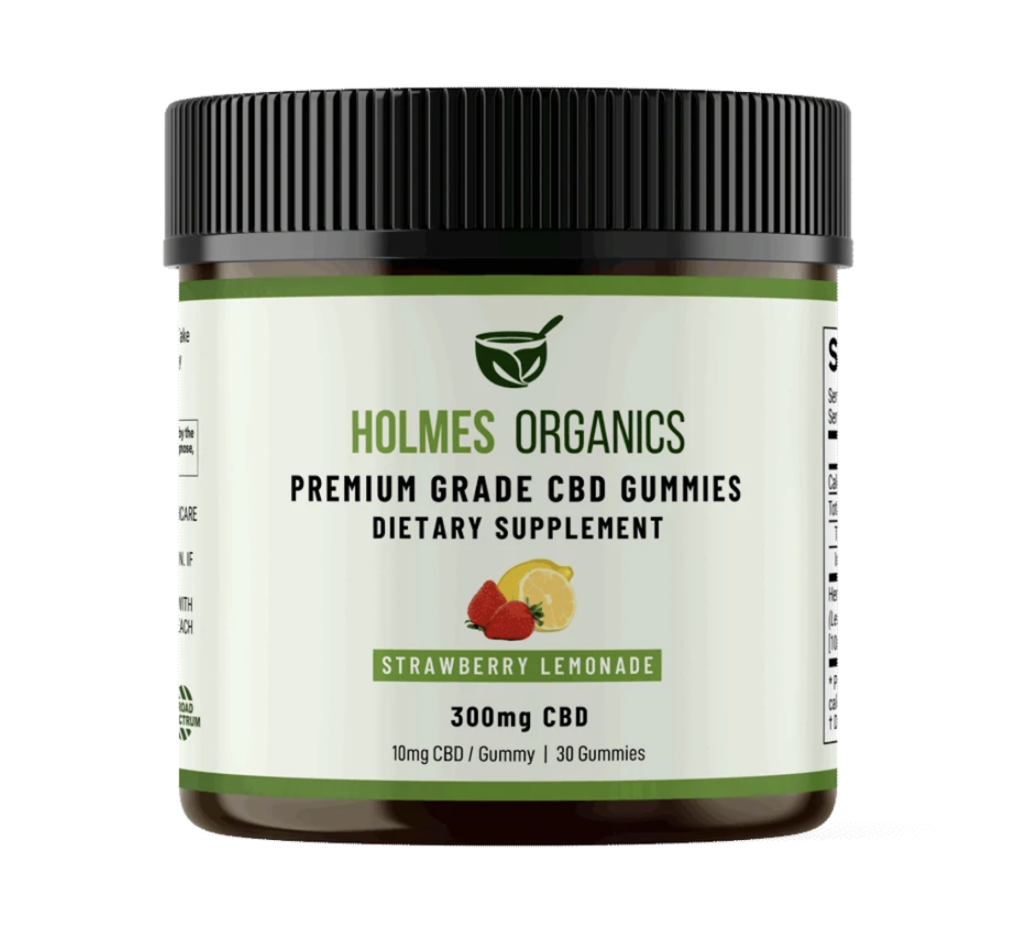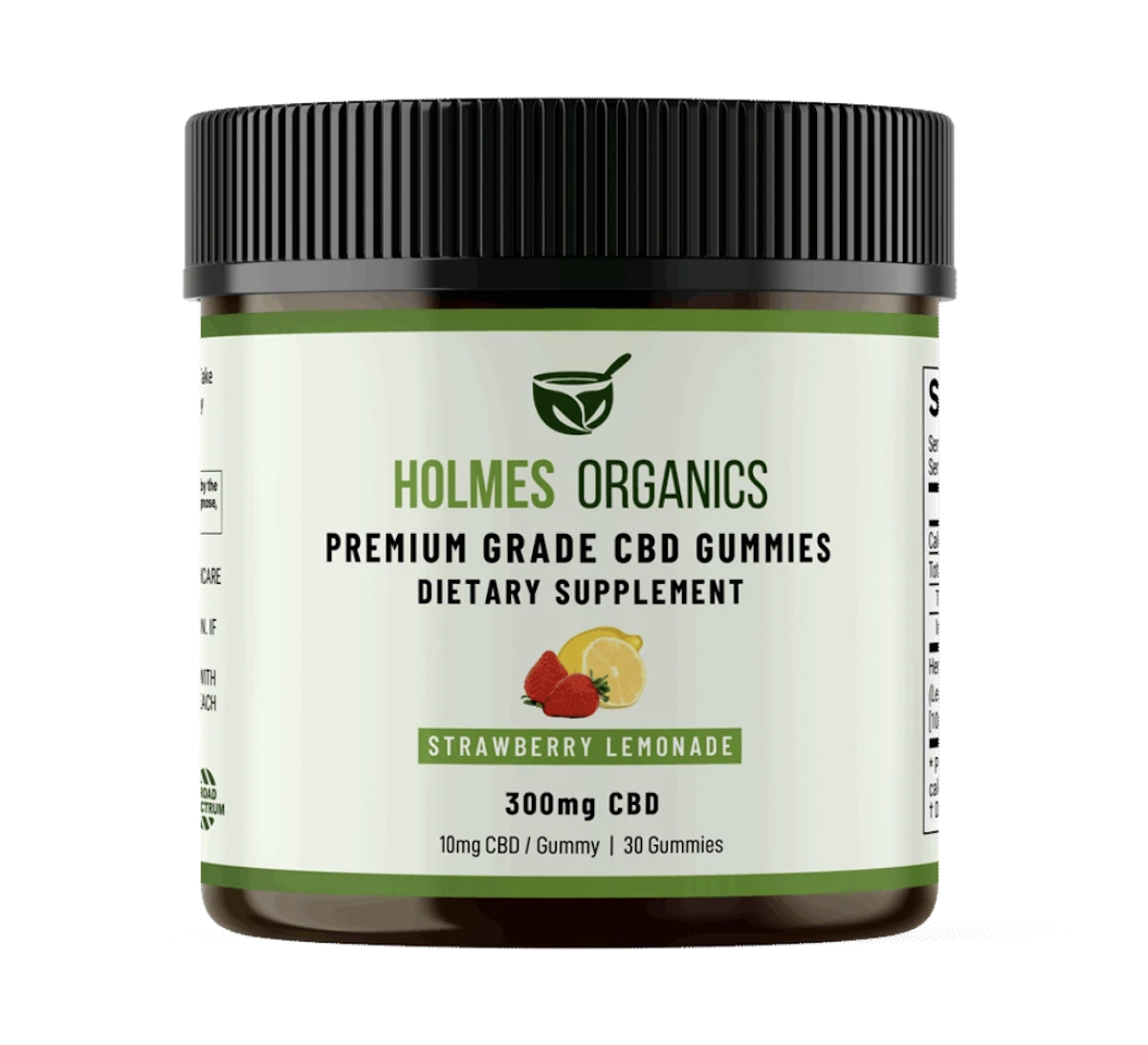 Holmes Organics Strawberry Lemonade Gummies (Nationwide)
Sweetened with organic cane sugar and featuring all-natural flavors, Holmes Organics Strawberry Lemonade gummies provide a dose of relief in a vegan-friendly fruit pectin base infused with 10mg CBD per gummy (a total of 300mg CBD per bottle). The Black-owned brand also offers premium-grade CBD tinctures, softgels, and topical creams made with organic hemp. All products are third-party-tested. Inspired by his own experience using CBD for stress and anxiety, founder Cory Holmes is on a mission to help others cope with life's aches, pains, and stressors by combining trustworthy, high-quality hemp with education geared toward both consumers and fellow entrepreneurs.
Wholesale: [email protected]; (314) 738-3513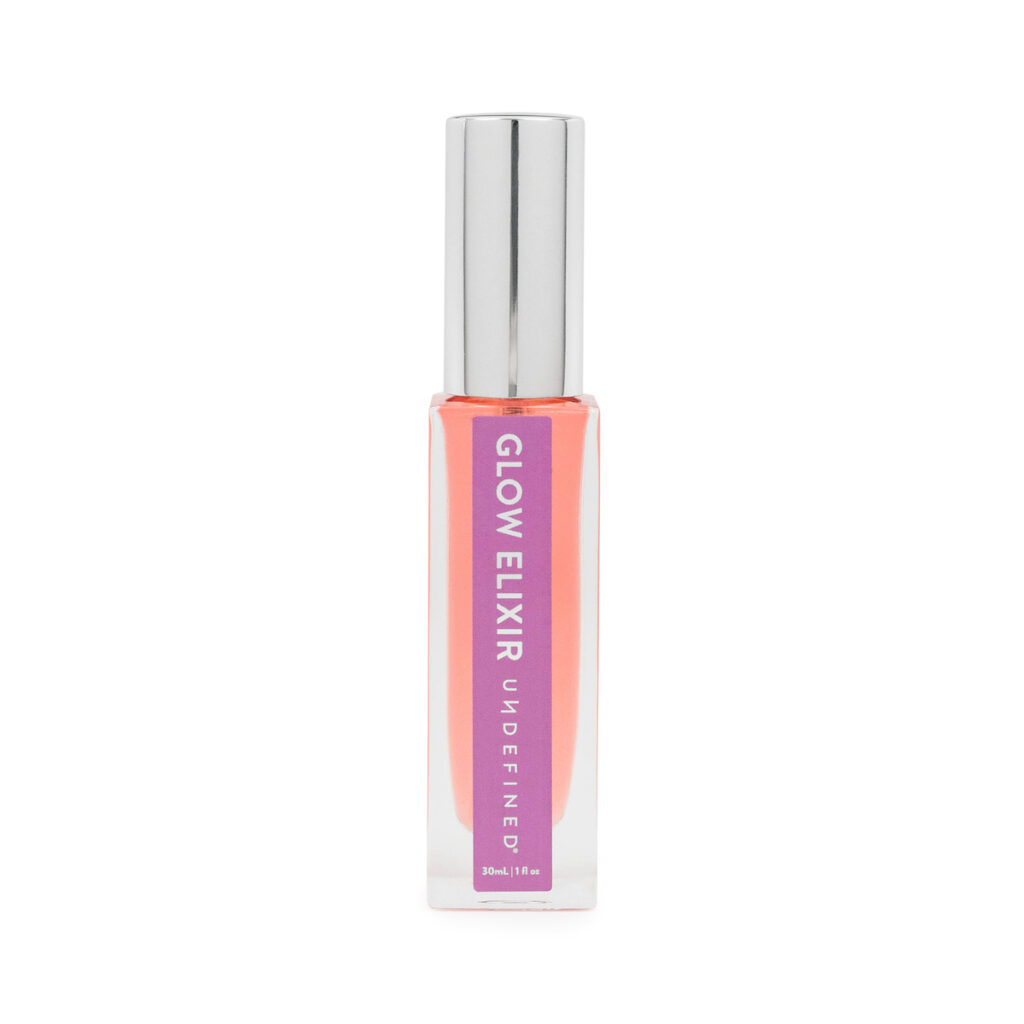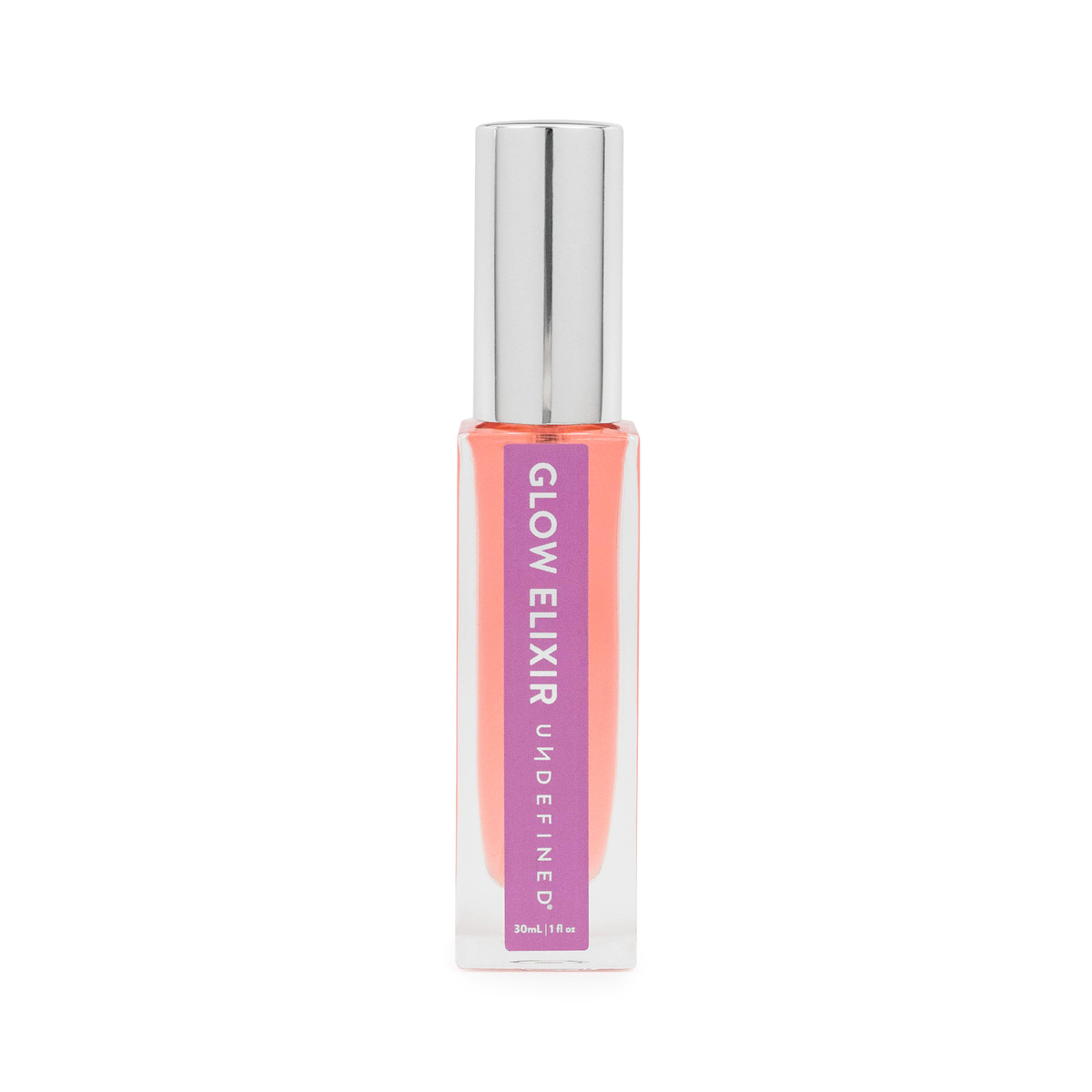 Undefined Glow Elixir (Nationwide)
Undefined brings an unapologetic, uncompromising, unfiltered approach to body care, and Undefined Glow Elixir is no exception. Weightless and fast-absorbing, the deliciously scented CBD multitasking serum harnesses nature's most powerful adaptogenic plant magic to soothe, brighten, balance, and bring out an "I can conquer the world" glow. Glow Elixir is also a haircare savior to seal the cuticle, repair split ends, and nourish the scalp. The brand name came from founder Dorian Morris's mission to "undefine" and democratize beauty and destigmatize plant-based solutions for beauty and wellness. The Black-woman-owned company takes pride in producing non-toxic, cruelty-free, sustainably sourced products.
Wholesale: UndefinedCo.com/pages/contact-us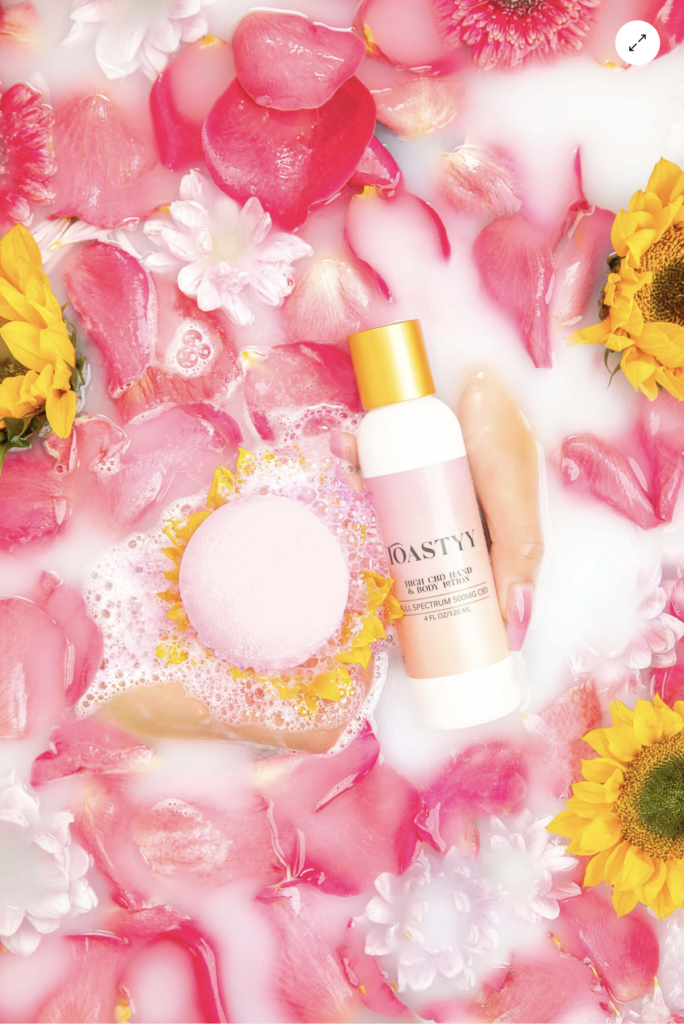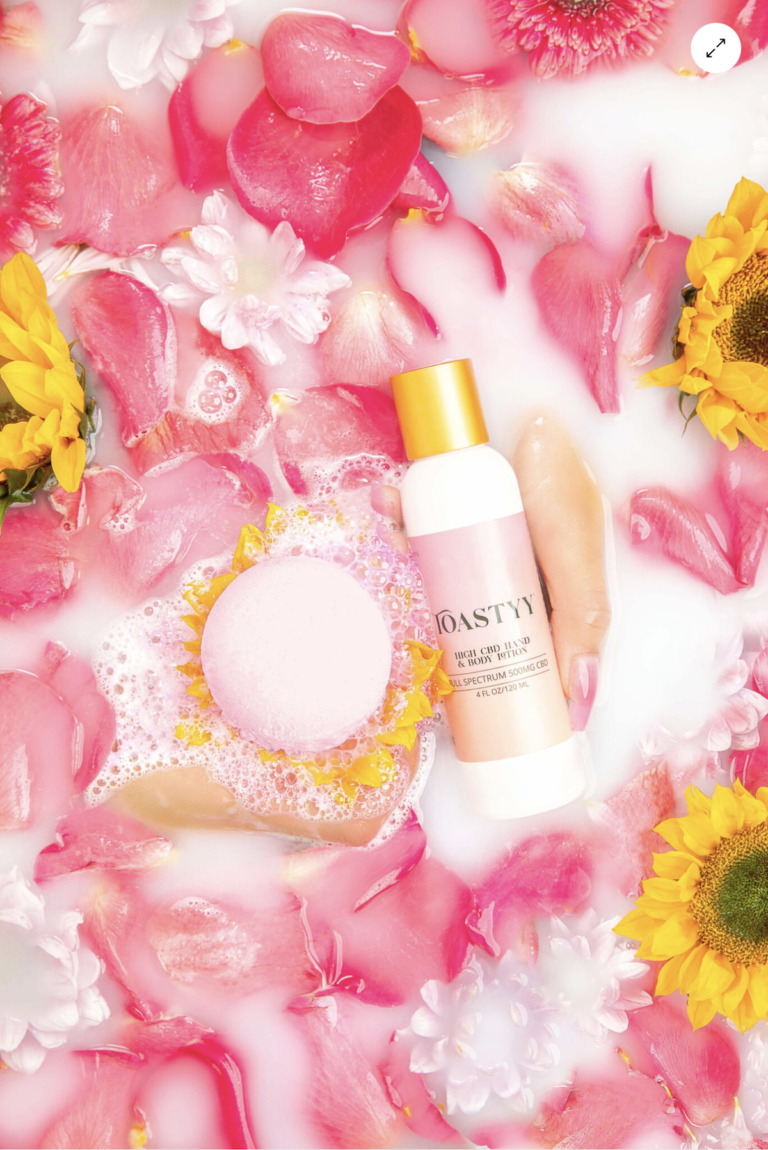 Toastyy Bath Bombs (Nationwide)
Toastyy Bath Bombs are formulated for maximum relaxation, with each colorful orb containing 10mg full-spectrum CBD, soothing coconut oil, and essential oils in a cheerful package—making them self-care splurge-worthy or a great gift-basket addition. Toastyy is a female- and minority-owned company focused on offering high-quality luxury products at affordable prices while also helping to lift up women in the industry. All products are third-party-tested and designed to enhance relaxation, promote confidence, and encourage independence through the power of hemp.
Wholesale: [email protected]; GettingToastyy.com/contact/wholesale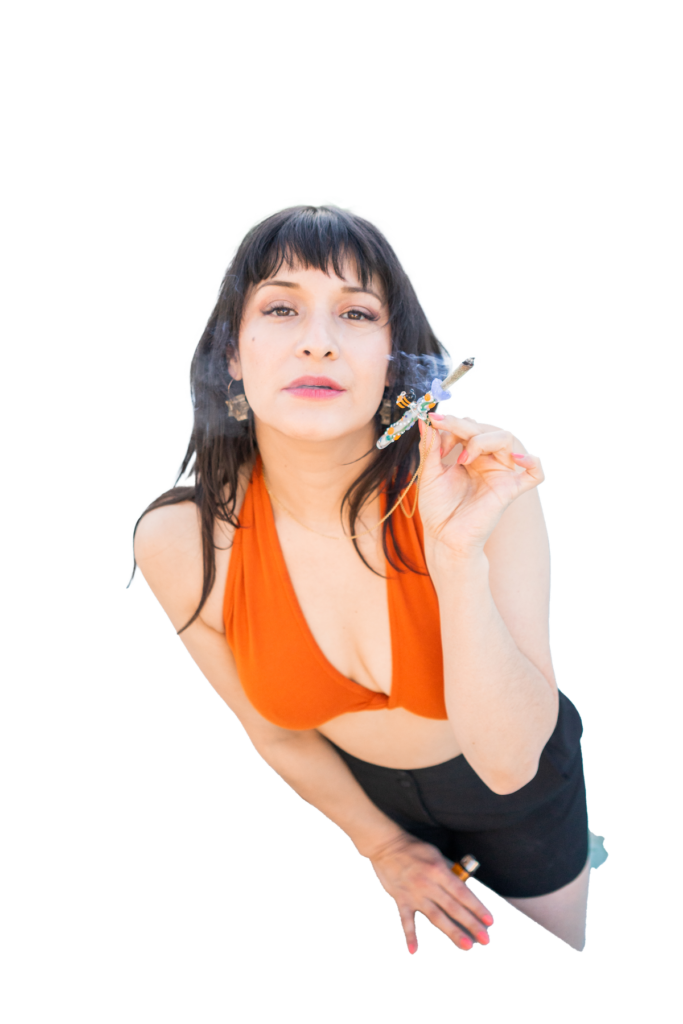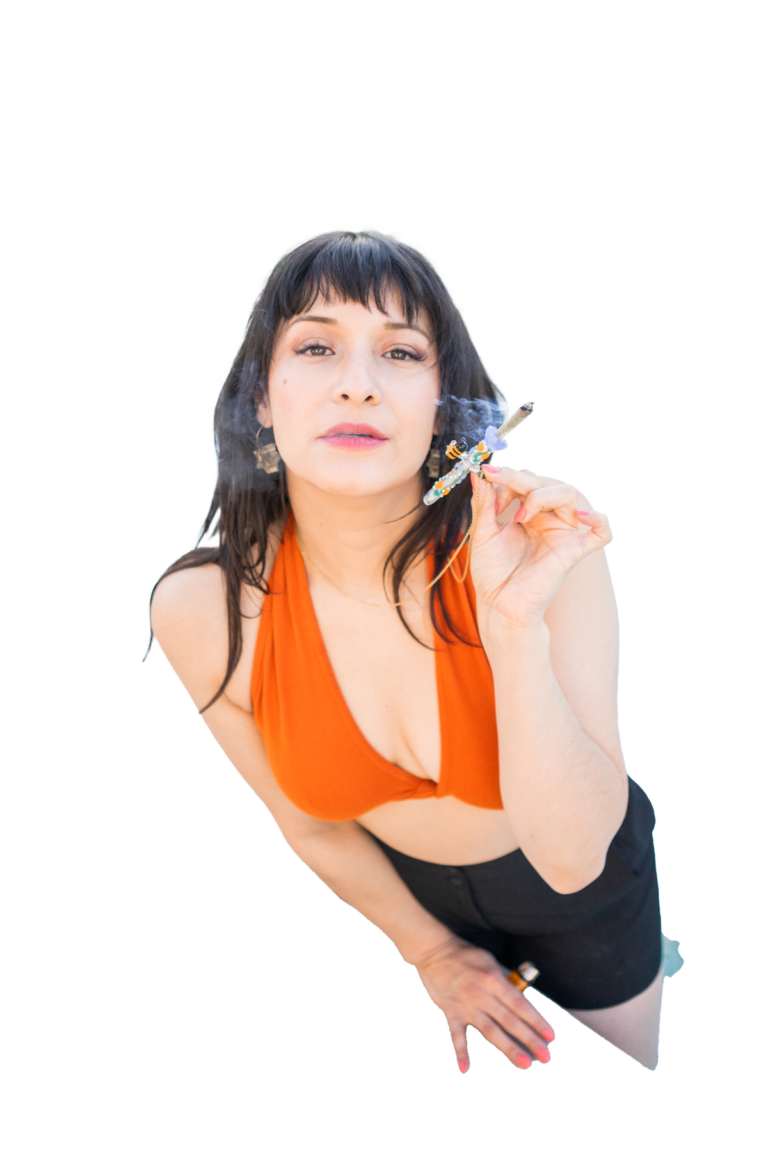 Just the Tip Secret Garden Chill Stones (Nationwide)
Secret Garden Chill Stones are a fashionable solution for conscious consumption in 2022, reflecting Just the Tip founder Mary Hines's motto to "share joints, not germs." These premium glass filter tips work as joint holders or discreet one-hitters. Each hand-blown glass piece is unique, designed to be worn on a chain as a statement piece or easily tucked away when not in use. Secret Garden Chill Stones were inspired by influencer Lunita PG (Instagram: @_lunita) and are the newest addition to the Black-woman-owned brand's line of stylish, functional accessories that keep nails and lips cool and don't spread germs while users are puff-puff-passing with friends. 
Wholesale: [email protected]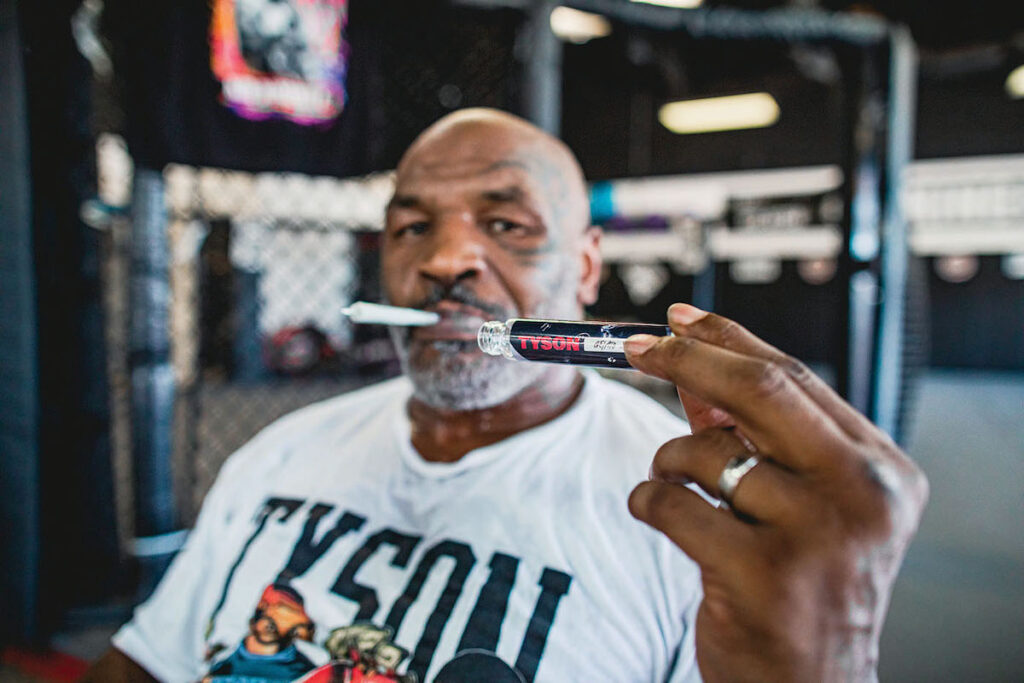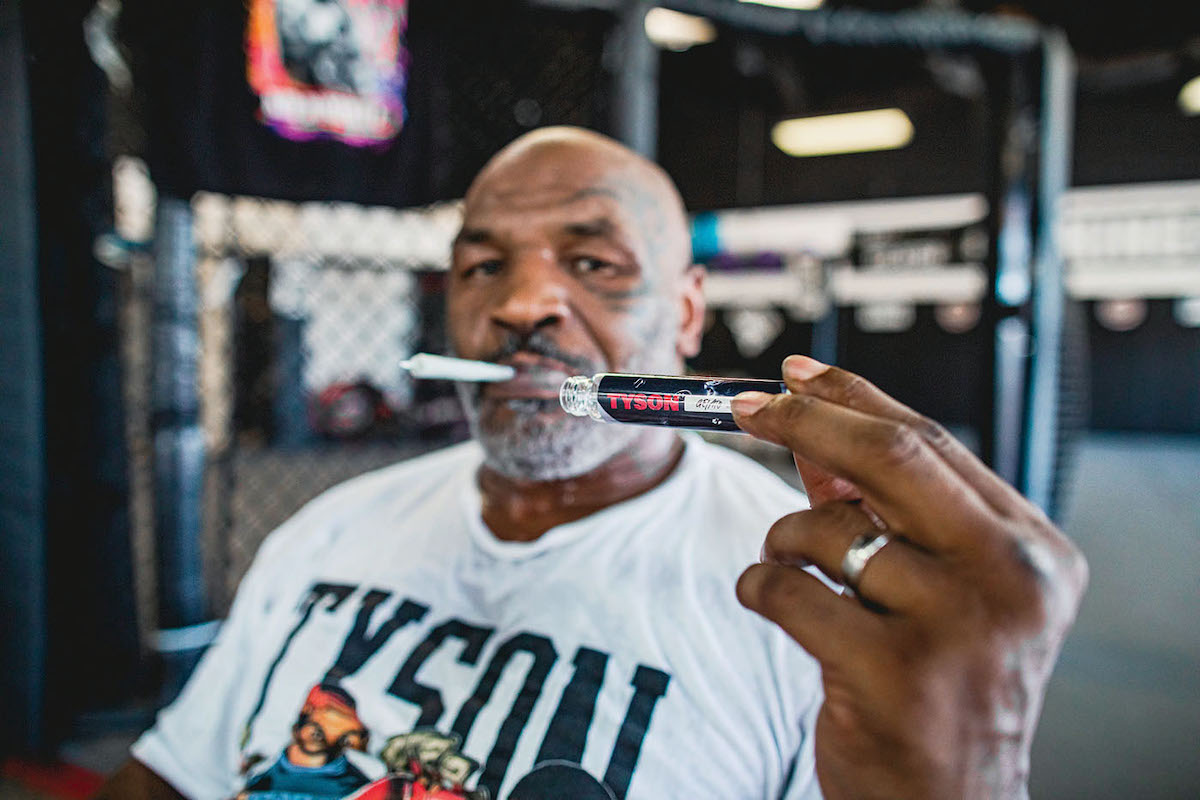 Tyson 2.0 (California, Colorado, Massachusetts, Nevada)
Iron Mike is back with a new national flower line. Tyson 2.0 launched at the end of 2021 with a selection of top-shelf eighths, the most novel of which is The Toad, a signature strain derived from Chemdawg OG and Girl Scout Cookies. A cerebral, euphoric high is inspired by Tyson's extensive experiences smoking the Sonoran Desert toad's psychedelic venom. With Columbia Care as a national partner, intriguing strains, and a resurgent profile for the provocative founder, Tyson 2.0 is a major emerging flower brand to watch this year.
Wholesale: [email protected]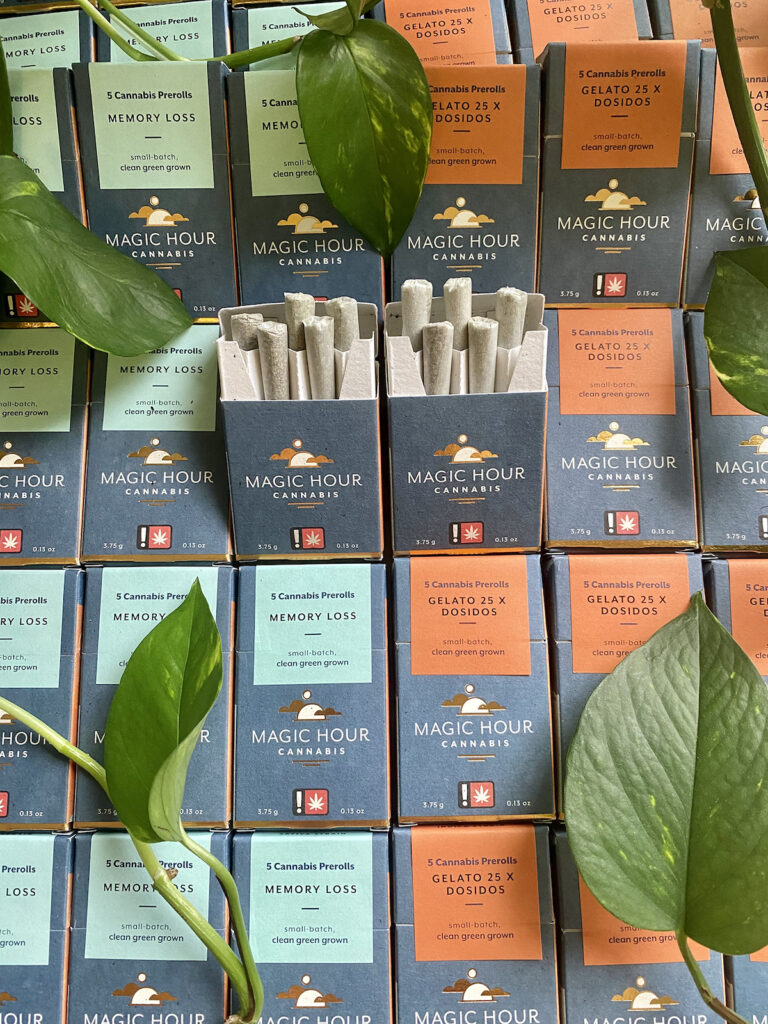 Magic Hour Pre-Rolls (Oregon)
Magic Hour's advice to "take time" for bliss and relaxation is reflected in the brand's five-pack pre-rolls made with premium organically grown Oregon flower and no trim. Available in eight strains, the pre-rolls are packaged in an elegant, sustainable hemp box, reflecting the fashion-design and advertising backgrounds of cofounders Adriana Ruiz Carlile and Will Perry. Magic Hour combines a clean aesthetic with an unwavering belief that cannabis should be cleaner than the food we eat—meaning eschewing pesticides and synthetic nutrients in favor of all-natural methods and ingredients. Ruiz Carlile and Perry bring a young, playful vibe to the space, with Perry describing himself as Black, Jewish, and raised in the Bronx, and Ruiz Carlile hailing from Brooklyn with Guatemalan roots.
Wholesale: [email protected]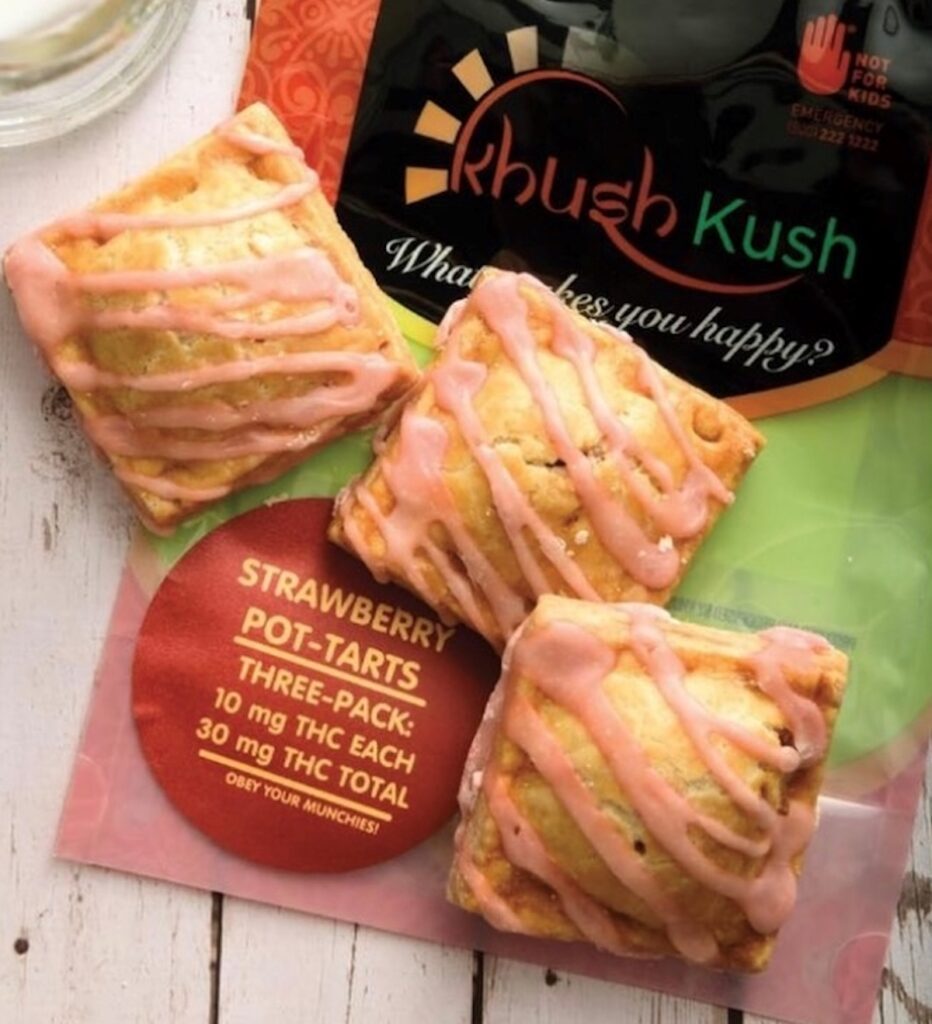 Khush Kush Pot Tarts (Washington)
Taking bakes to a whole new level, Khush Kush produces both sweet and savory Pot Tarts, along with Marsh-mellow Squares, Yum Dank Joys, and Magic Bars. An enticing alternative to the candies that often dominate edibles shelves, Khush Kush baked products are handcrafted and made to order to ensure freshness. Founded in 2016 by the East Indian Saini family, Khush Kush is dedicated to sustainability, integrity, and innovation, producing clean, top-shelf products. The brand is a Tier 3 Washington State i502 producer, and they also offer concentrates and flower.
Wholesale: [email protected]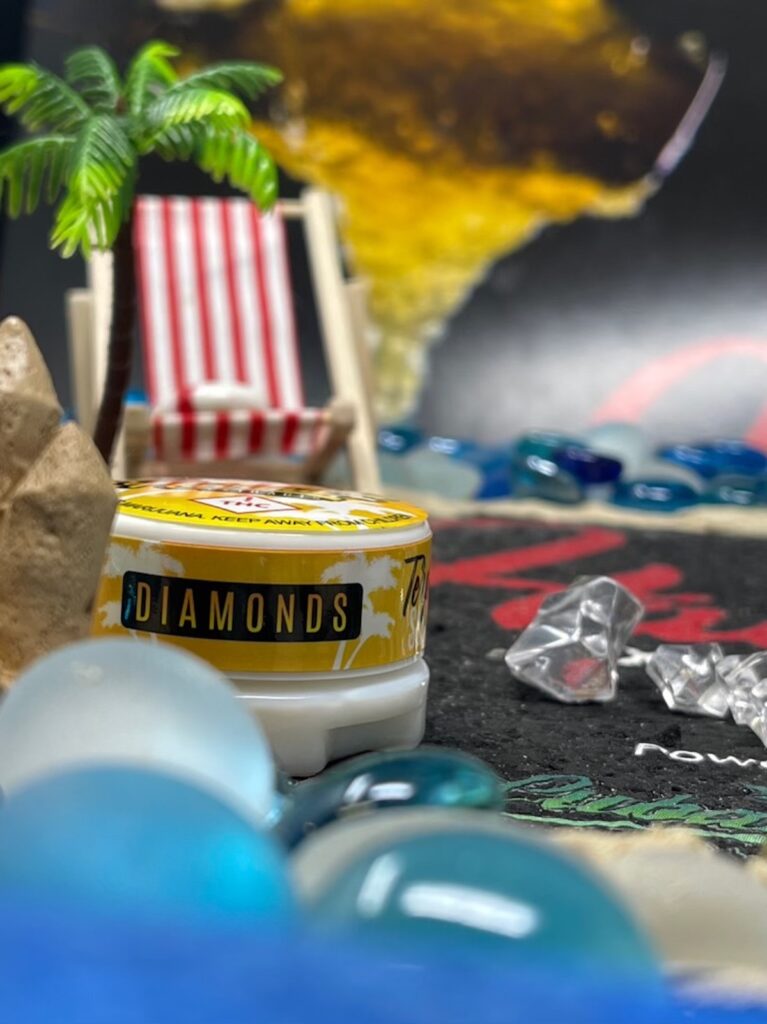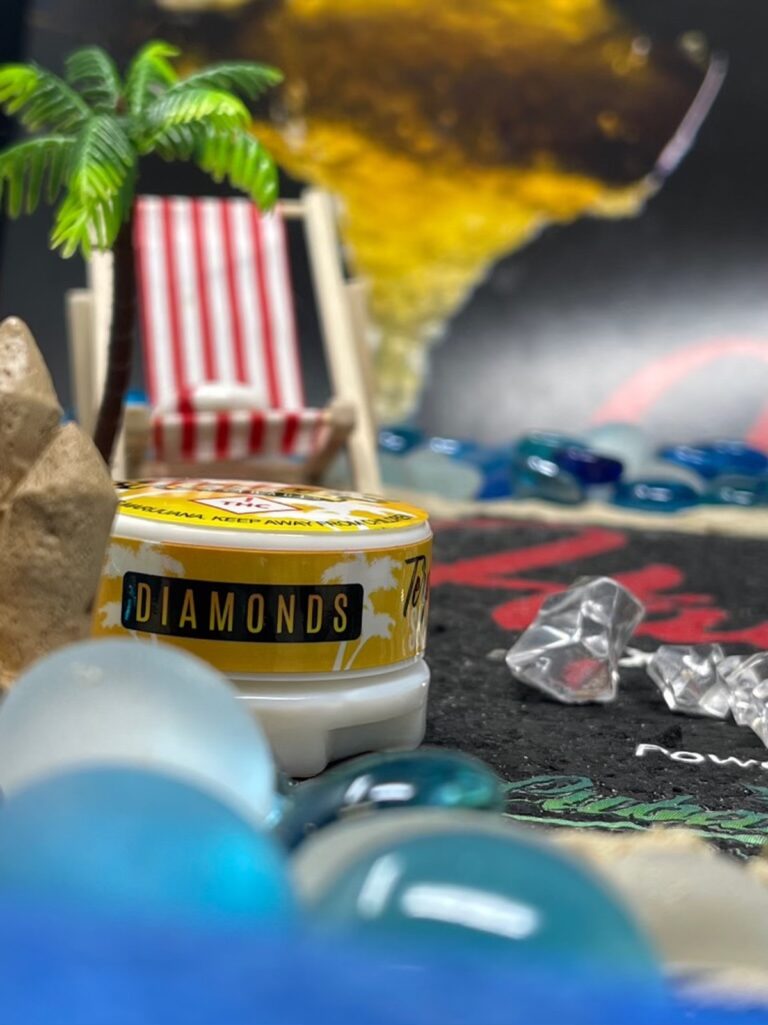 Habana Extracts by Cuban Crew (Colorado)
Habana Extracts exemplify Cuban Crew's dedication to producing high-caliber products, with a focus on small-batch artisanal strains and top-shelf extractions. Led by Alex Fernandez, the company draws on the family's roots cultivating pesticide-free tobacco in Cuba before emigrating to the United States. When it comes to Cuban Crew's Habana Extracts line, the brand doesn't cut corners, offering ultra-potent, terpene-loaded live diamonds, live resin batter, shatter, wax, and carts made from the family's soil-grown, pesticide-free, Colorado flower.
Wholesale: [email protected]
KrystaLeaves.com/habana-extracts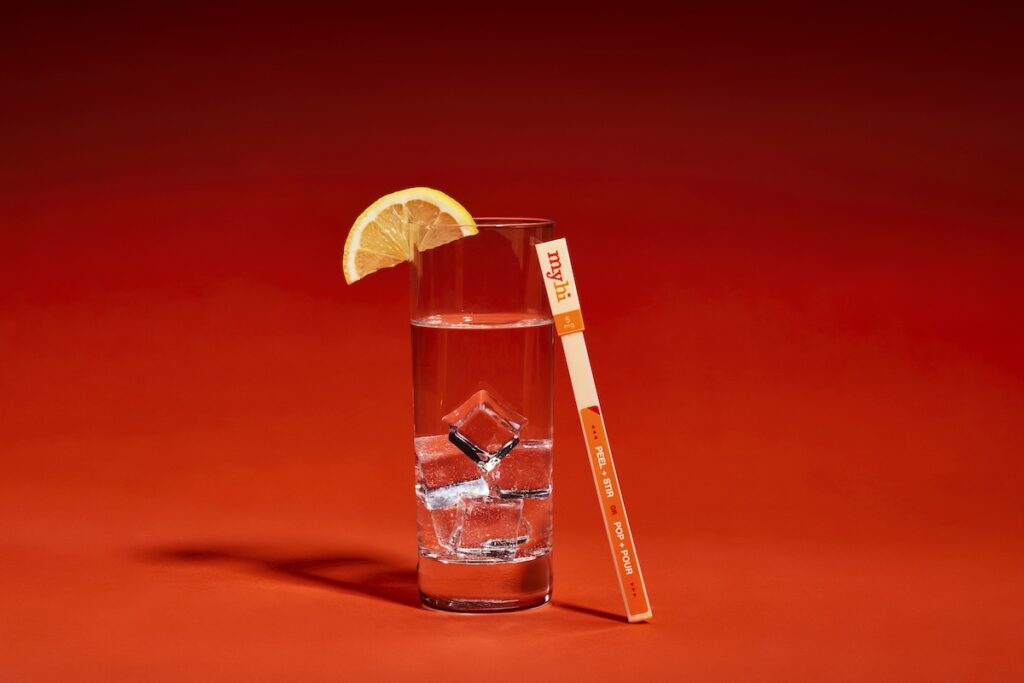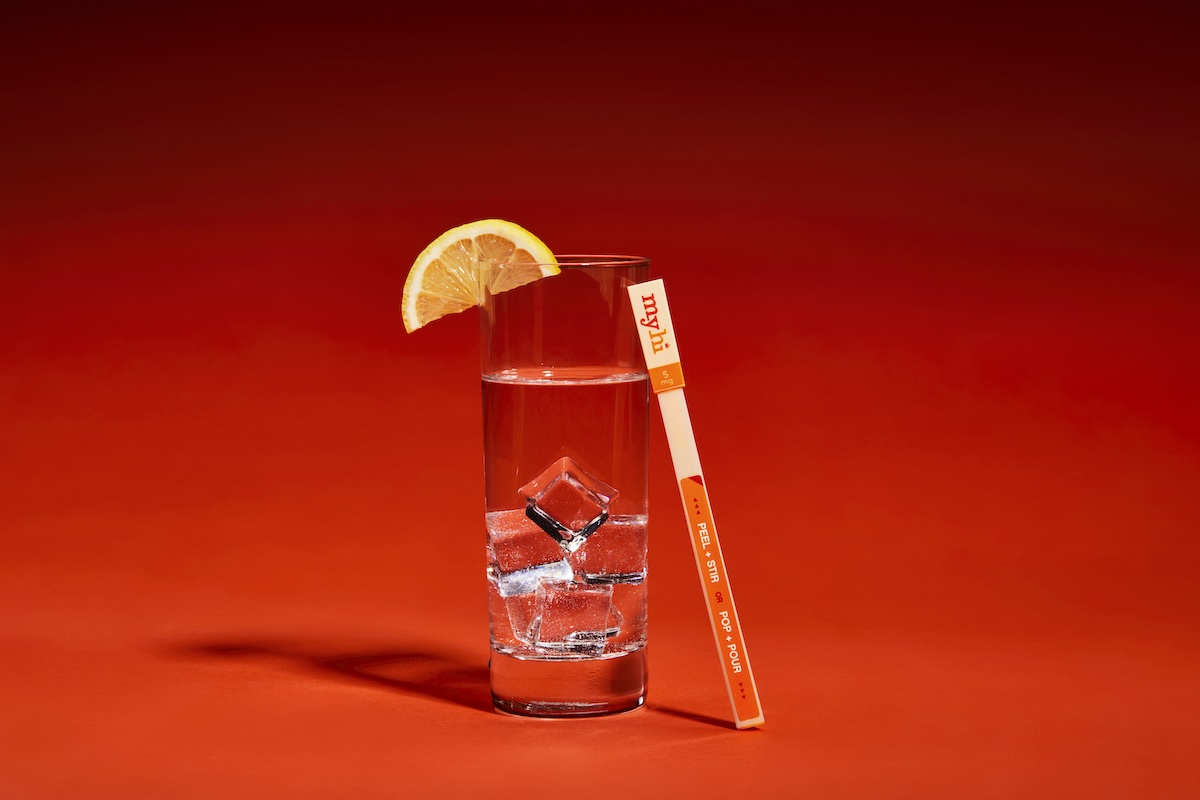 MyHi STIKs (California)
MyHi THC stir STIKs provide a sleek means for elevating the moment without having to step away from the action to smoke or vape. Each STIK combines THC, a low dose of green coffee bean extract, L-theanine, and a dash of calorie-free monk fruit in a nano-emulsified, water-soluble powder format, delivering an energizing, cheerful, social high in about fifteen minutes. The sophisticated packaging allows the powder to either be stirred or poured into the consumer's beverage of choice, and it's sure to spark conversation with its bold graphic design. STIKs come in 5mg and 10mg THC options and reflect MyHi cofounder and CEO TJ Stouder's consumer-driven mindset from time spent working at Procter & Gamble. 
Wholesale: [email protected]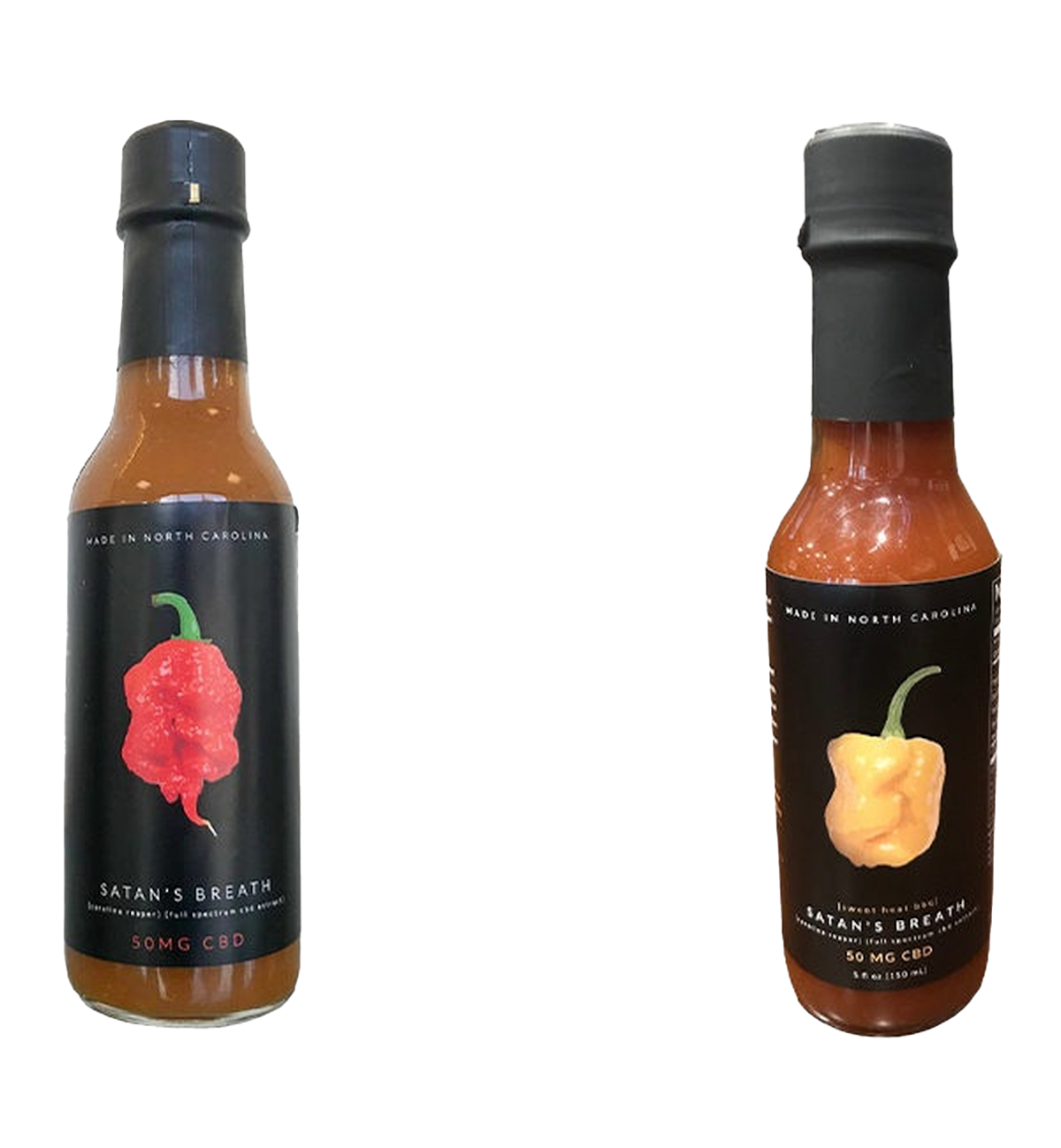 Satan's Breath Hot Sauce (Nationwide)
Executive chef and native New Yorker Paul Booker brings the heat with his award-winning Satan's Breath Hot Sauce, which is infused with 50mg full-spectrum CBD per 5oz bottle. Satan's Breath is available in five bold flavors including Habanero Pineapple and Jamaican Mango, which add some sweet to the burn. The brand also offers a mild Feisty Fresno Hot Sauce and Sweet Heat BBQ Sauce and plans to roll out delta 8-infused sauces this year. The familiar product format and combination of flavor, heat, and CBD make the sauces a temping way for consumers to ease their way into the cannabis world. 
Wholesale: [email protected], (252) 227-1707
[ad_2]

Source link