B-Real's First House Flower Line Showcases Legacy Farms
[ad_1]

Hip hop artists have carved their place in the cannabis industry for years, from Snoop Dogg and Wiz Khalifa to Jay-Z and Berner.
Cypress Hill's B-Real has also been in the game for a while, and he's considered one of the industry's leading celebrity entrepreneurs with his California-based Dr. Greenthumb's dispensaries. Of course, you're likely already familiar with the rapper for Cypress Hill's iconic contributions to hip hop, with over 20 million albums sold worldwide. The group was the first hip hop crew to have a star on the Hollywood Walk of Fame.
Each member has also been a longtime advocate for cannabis use, but B-Real has turned that advocacy into real action with Dr. Greenthumb's. The brand, named after the famous Cypress Hill anthem, has already been making waves in the industry for a while, and they just announced their latest venture: their first-ever cannabis flower line that's supporting legacy growers.
Dr. Greenthumb's Launches First Cannabis Flower Brand in California
The first of its kind, Dr. Greenthumb's flower line was created by the hip hop artist and cannapreneur who aims to showcase California's best legacy cannabis farms by delivering their hand-picked flower to the masses. Of course, it's somewhat unusual for a cannabis brand to be launching its first flower line during its fourth year of operation, and even more surprising for a legacy advocate like B-Real to put off what is considered the most basic cannabis product on the market. While B-Real wouldn't want anyone sleeping on his existing, self-cultivated Insane Brand flower that has deep Los Angeles roots, this all-new project definitely seems to be worth the wait.
The flower is divided into three distinct categories based on consumers' needs: Loyal, Legacy, or Unapologetic — setting a new standard that examines products from outside of the normal model (a.k.a., indica, sativa, or hybrid). Loyal signifies B-Real's commitment to quality cannabis that sits at a mindful price point, while Legacy pays homage to the farms that have maintained their quality and authenticity throughout decades of strict prohibition and shaky regulations. Lastly, Unapologetic is designed for the consumer who is looking for the best possible cannabis on the market, regardless of budget. 
"The Dr. Greenthumb's brand is more of a perspective on life. With so many strains and crosses out there, I can't imagine being a customer having to make a buying decision," B-Real told mg. "We felt like we wanted to seek out farms who are holding the culture down, building a process where they can offer us products of various values and we can help tell their story."
Each strain was sourced from small-batch California cannabis cultivation farms that were vetted for history, process, authenticity, and connection to the cannabis community that long predates the legal industry. While some brands won't disclose the names of the farms they work with, Dr. Greenthumb's is passionate about showcasing each and every cultivator who provides them with quality product, including a chance for consumers to connect directly with the source of their purchase.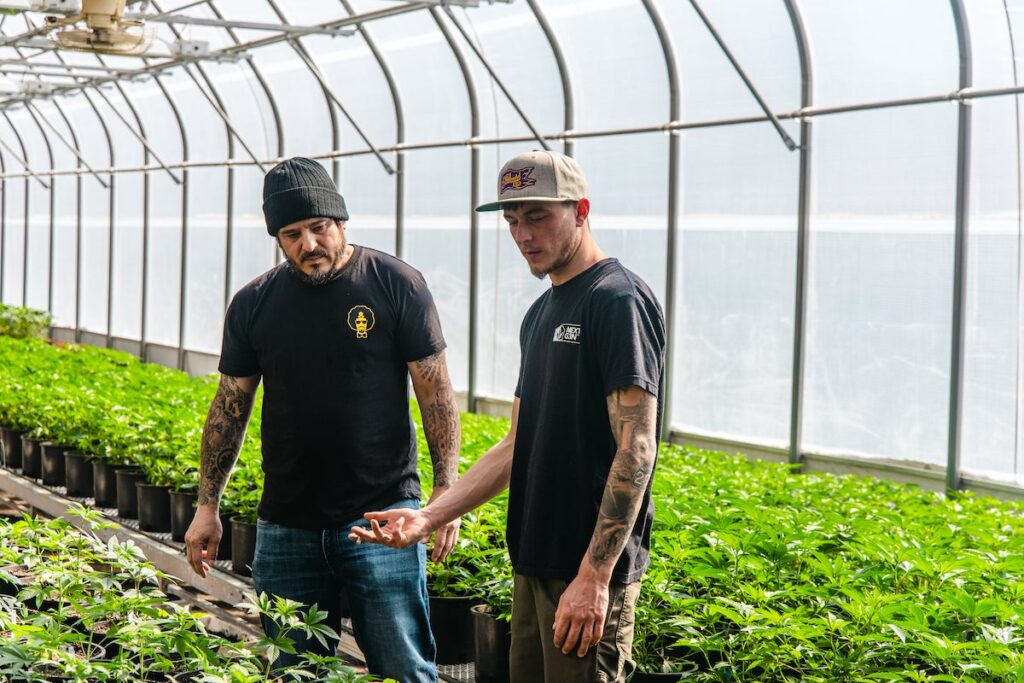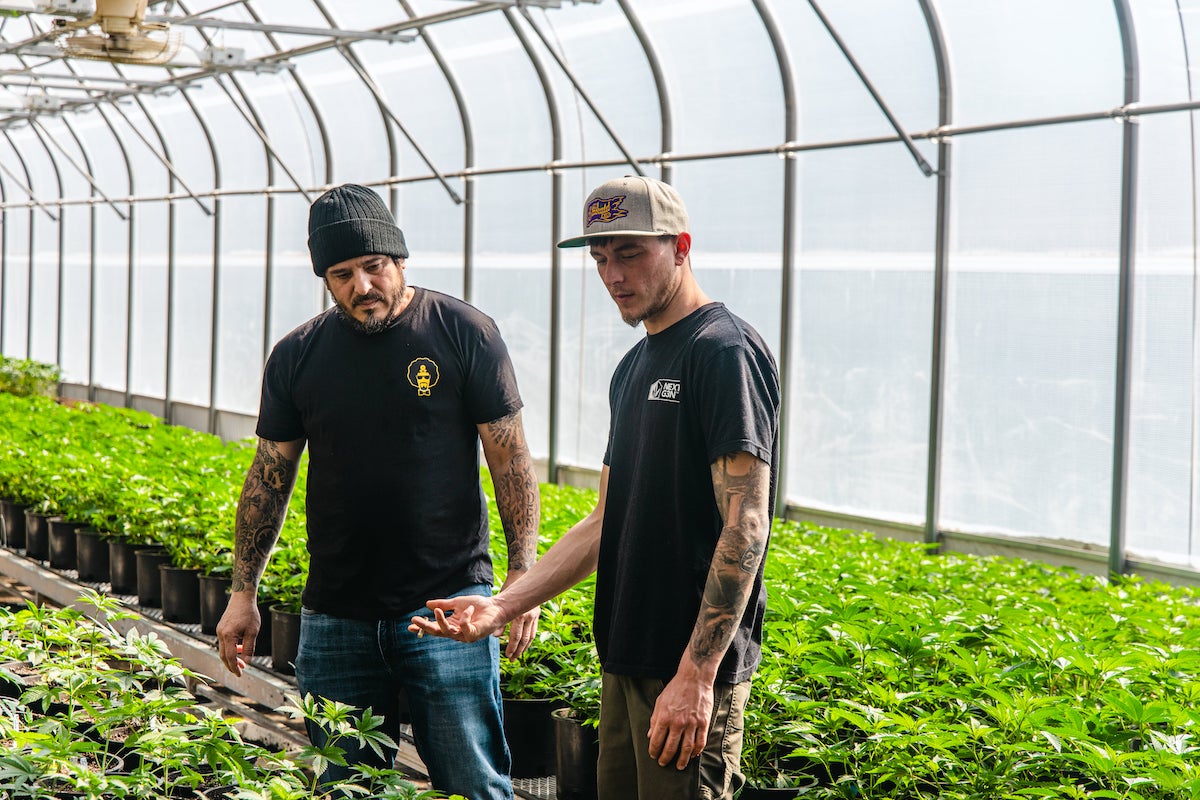 With a thorough mission of transparency every step of the way, B-Real, Head of Cultivation Kenji Fujishima, and B-Real's team traveled to each selected cannabis farm, checking it out beforehand and providing an honest review. And in order to pass the review, each cultivator must make it through the "garbage can test" — a.k.a., would B-Real have refused to smoke this on tour? If so, it goes in, well, the garbage can.
Whoever passes this intimidating (and possibly very humbling) test makes it to the next round, where B-real organizes contenders with one of the following scores: one, two, or three thumbs up, all according to his personal preference. The brand includes all of this information on the product packaging, indicating to consumers whether they're smoking a favorite of B-Real's. Dr. Greenthumb's plans to continue this process moving forward, regularly swapping out strains and adding new legacy farms to the mix.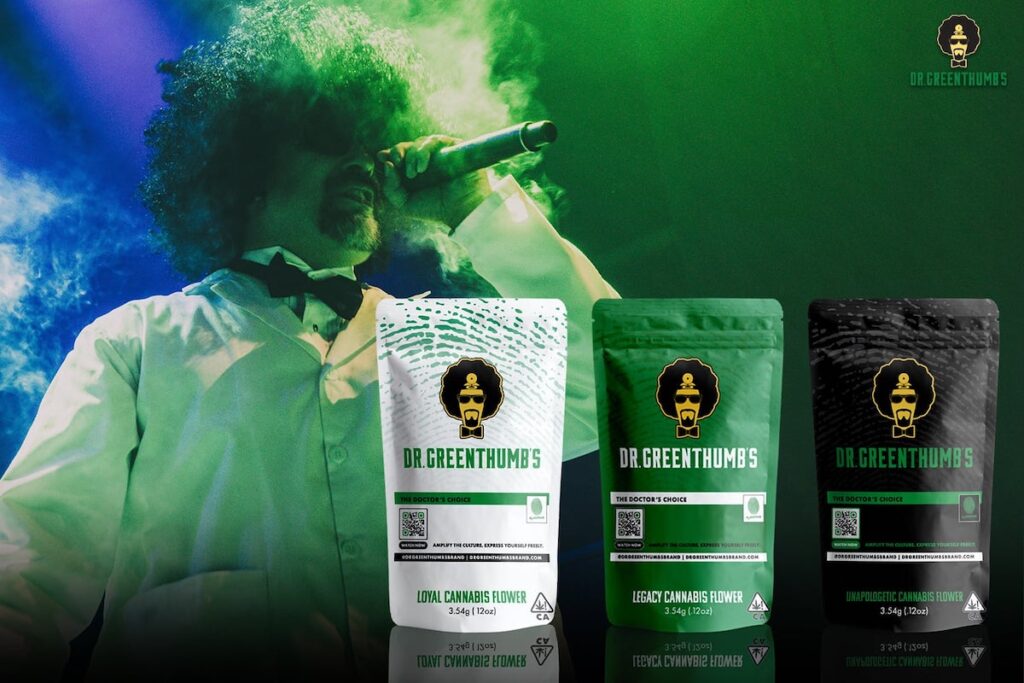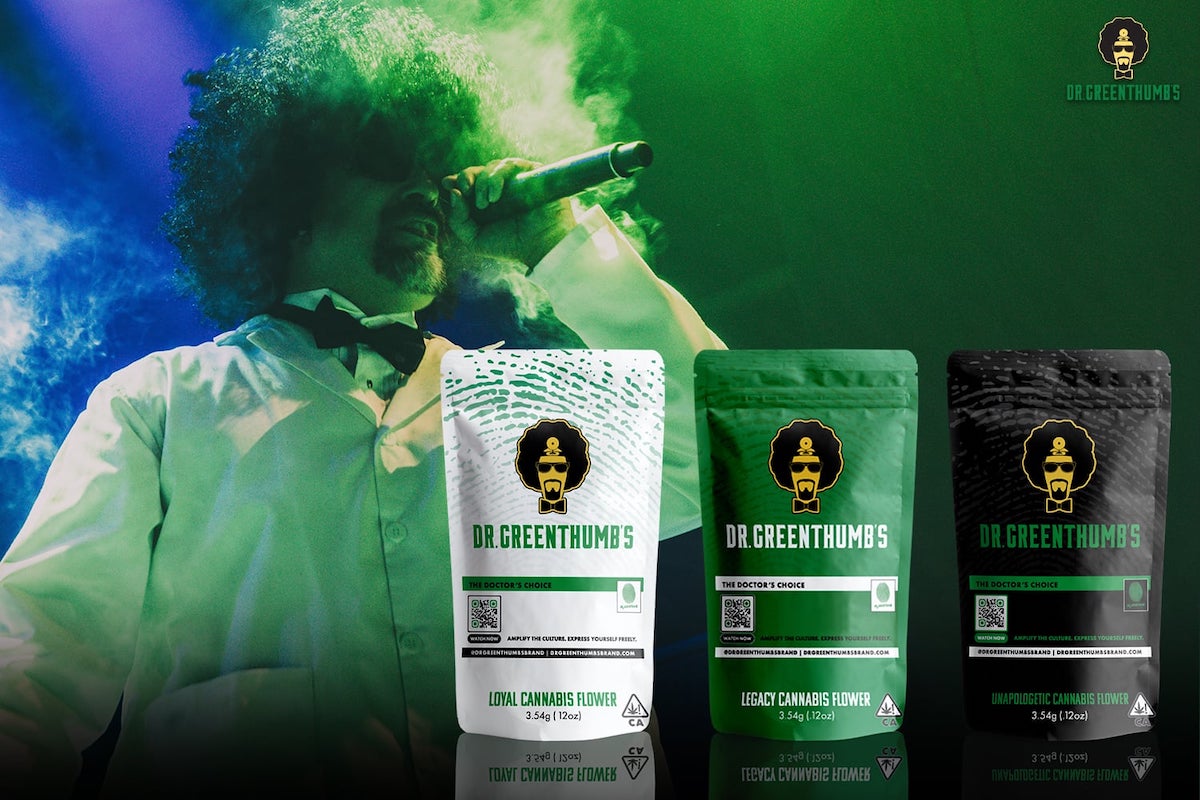 B-Real and his team aim to put the power in the people's hands, extending this democratic release feel by including a QR code on each product's packaging. Consumers will be able to follow the code and see the stories behind the farms while shopping, allowing them to make informed decisions on which folks they want to support. This concept is unprecedented in the cannabis industry and may inform a new standard of operations for years to come, especially as consumers become increasingly aware of the inequity throughout the market that still needs to be resolved. 
B-Real has been a cannabis advocate for decades, and he remains dedicated to that aspect of the industry, regularly calling for equity and expungement for those who have been negatively affected by the country's War on Drugs. "Everyone should have access to great weed, and it shouldn't be confusing or hard to find," B-Real said. "It should also come from the people you know you want to support. Shit, check out their content and make your own call if you think they hold it down — you should have that power today."
Dr. Greenthumb's flower will be available exclusively at Dr. Greenthumb's dispensaries for the month of April, with wider dispensary distribution plans for May. The brand is also opening its newest location near LAX on April 16, bringing even more Dr. Greenthumb's to California. 


[ad_2]

Source link