The Pharm launches Field Trip with Enlighten's The Real CannaBus
[ad_1]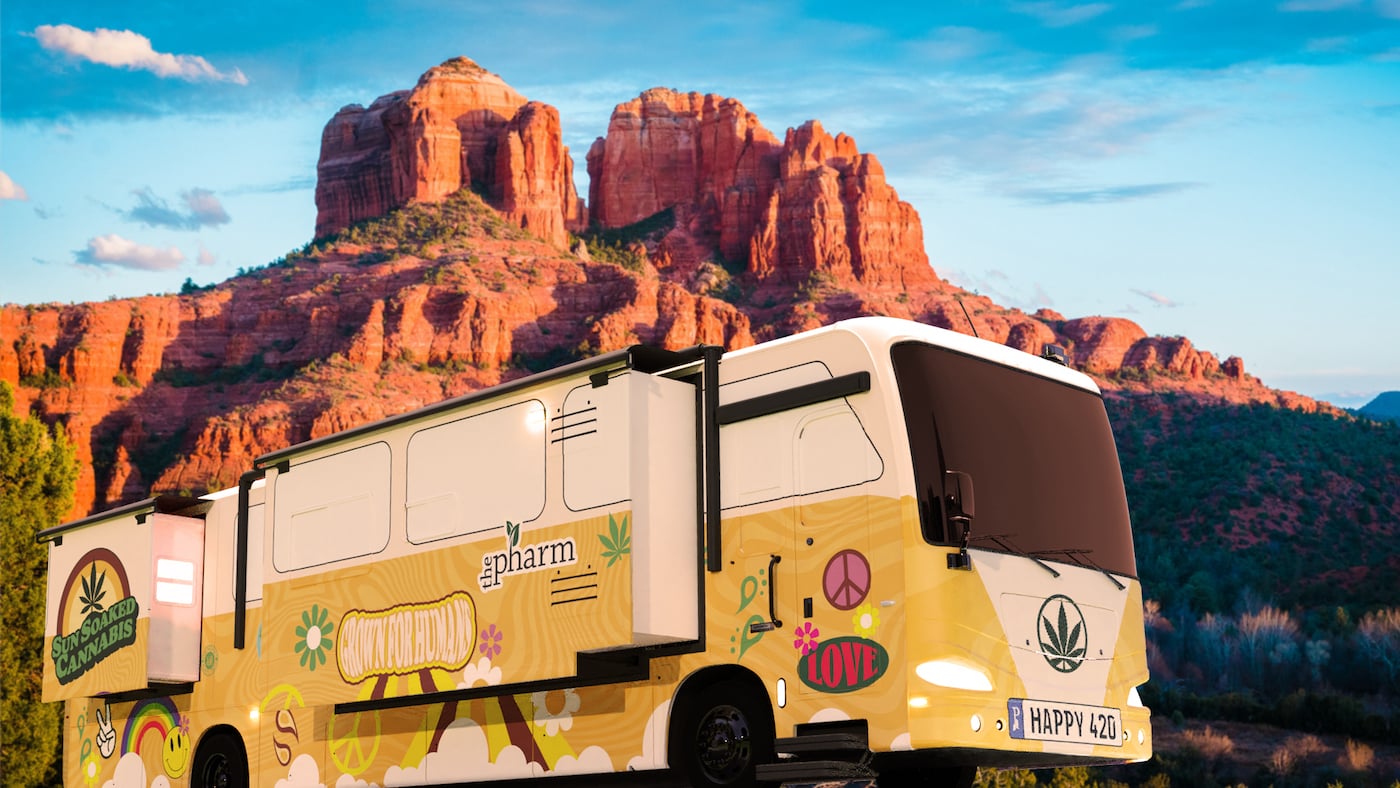 Bowling Green, KY – In celebration of Earth Month, The Pharm is hitting the road in Enlighten's experiential marketing solution, The Real CannaBus. Trekking across Arizona this April, The Pharm Field Trip is a multi-city shindig, spreading inclusivity, sustainability, and planet-friendly fun.
The Field Trip kicks off Saturday, April 16 in Phoenix and concludes Sunday, the 24th in Sedona. Join The Pharm team on-board The Real CannaBus to learn more about how they are paving the way towards a greener industry, pick up exclusive swag, and even pot plants in upcycled Liquid Death cans. Follow the bus and see where it's stopping at thepharmaz.com/fieldtrip.
On a mission to redefine "sun-grown", The Pharm is ushering in a new era of cannabis. From sustainable grow practices to environmentally-friendly packaging, The Pharm's primary focus is always the future—for people and the planet. The brand launched in 2020 with the goal of creating dependable, quality products at an affordable price, while also inspiring consumers and the industry to live more sustainably.
With this ever-present commitment to quality, accessibility, and community, The Pharm has partnered with Enlighten's The Real CannaBus to create this traveling activation throughout their home state. Much like The Pharm invites people to rethink the products and brands they consume, The Real CannaBus reimagines on-site activations. Powered by Enlighten's innovative technology, The Real CannaBus invites guests to experience The Pharm first-hand and create shareable moments with friends.
SOCIAL MEDIA:
Facebook: @GetEnlightenTV
Instagram: @GetEnlightenTV
LinkedIn: @GetEnlightenTV
Instagram: @thepharm_az
About The Pharm:
The Pharm is redefining the standard of sun-grown cannabis with its pre-packed flower, pre-rolls and vapes. We're talkin' climate-friendly cannabis that is consistent, potent, and priced for sharing. Their grow is located in Willcox, AZ. One of the most optimal climates due to weather patterns and elevation. Their cultivation space encompasses a 7 acre (300,00 sq ft) Dutch Glass Greenhouse, in addition to 10 acres of outdoor growing space. The Pharm is on a mission to use their scale to inspire the industry and consumers to live a more sustainable lifestyle. To learn more, visit thepharmaz.com
About EnlightenEnlighten is the cannabis industry's most trusted platform built to maximize omnichannel presence. With the mission to grow the cannabis industry, Enlighten's ecosystem is designed to deliver solutions that reach cannabis and canna-curious consumers precisely within the physical, digital or social moments that matter most. As pioneers and proven experts of in-dispensary tv menus, digital signage, and cannabis-compliant digital advertising, Enlighten provides cannabis industry partners the opportunity to INFLUENCE, SURROUND, and ACTIVATE those consumers everywhere with unprecedented ease, accessibility, and reach. Learn more at getenlightened.io.
[ad_2]

Source link