Wana Brands To Donate $140,000 to Nonprofits Nationwide to Help Fight Food Insecurity in Recognition of 4/20
[ad_1]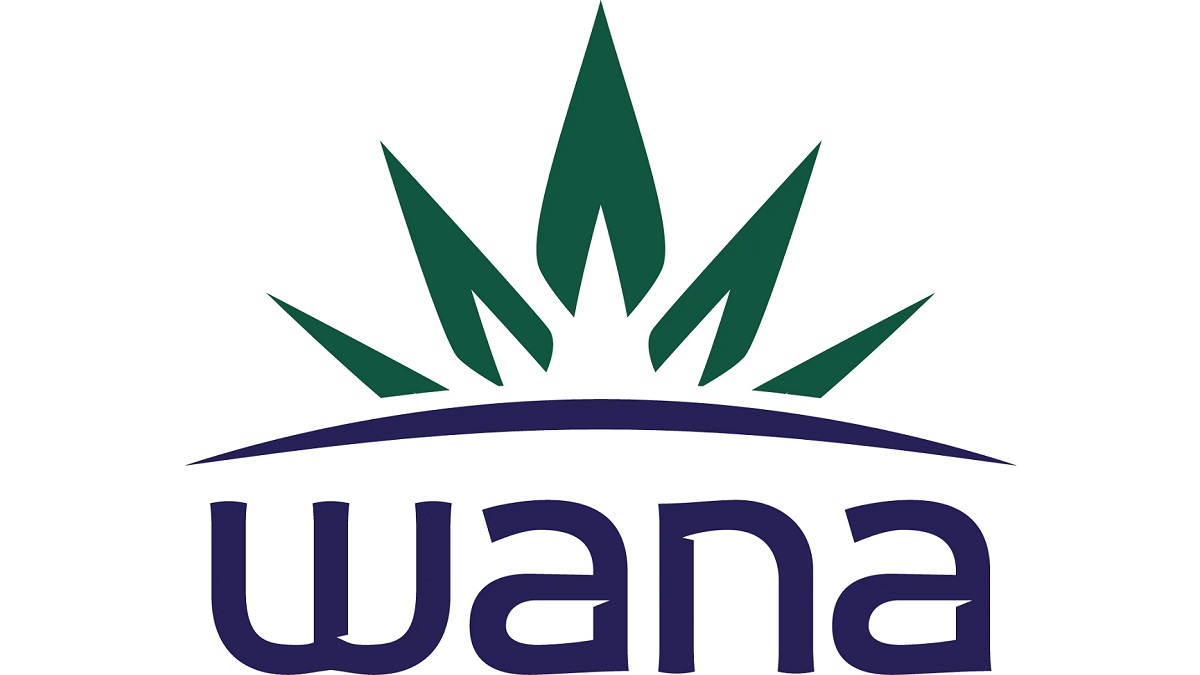 BOULDER, Colo. – According to the United States Department of Agriculture (USDA), more than 38 million Americans, including 12 million children, face food insecurity on an ongoing basis. Defined as "a lack of consistent access to enough food for every person in a household to live an active, healthy life," food insecurity impacts every community in the United States, both urban and rural. The supply chain challenges created during the pandemic and the current war between Russia and Ukraine–as well as the resulting inflationary pressures–are expected to aggravate the problem across the nation.
In recognition of the 4/20 holiday, Wana Brands, in partnership with the Wana Brands Foundation, is engaging its annual #4ward20 campaign to help drive dollars and attention to critical organizations around the United States that bring healthy, nourishing food to those in need. In each of Wana's 13 U.S. markets, the company is donating $10,000 to local, on-the-ground organizations best equipped to help meet the growing need for food assistance
in their communities. In Wana's home state of Colorado, two synergistic organizations will each receive a donation of $10,000 making for a grand total donation of $140,000 nationwide. In addition to these donations, Wana is encouraging consumers to "pay it
forward" for #4ward20 by making donations of their own to these local organizations. To donate, or to learn more about food insecurity, visit Wana's 4ward20 website.
"In a nation with such abundance, it is difficult to conceive that almost 40 million of our fellow citizens experience hunger at this level on a frequent basis," said Nancy Whiteman, CEO of Wana Brands. "Our 4ward20 campaign was created last year to encourage kindness, compassion and gratitude on 4/20 and throughout the year. This year we are grateful to partner with the Wana Brands Foundation to direct this energy to food insecurity, one of the core pillars of our corporate social responsibility efforts. Our hope is that as part of their 4/20 celebrations, cannabis consumers will consider helping those in their own community who are facing food insecurity."
Food insecurity impacts nearly 11% of households in the United States, according to the USDA.  During the height of the coronavirus pandemic, nearly one in every four households experienced food insecurity at some point, and Americans witnessed lines at food banks and distribution centers the country had not seen since the Great Depression. Today, food insecurity continues to impact millions, and Black and Hispanic families are disproportionately affected.
"We do not always think of food insecurity as a social equity challenge, but like nearly every other societal issue, BIPOC communities experience it more severely and at higher rates than other populations due to the impact of redlining, food deserts and other inequities," said Karla Rodriguez, corporate social responsibility director at Wana Brands. "We need to take every opportunity to recognize and help those who are struggling with this issue every day. We would love it if 4/20 became as synonymous with giving as the year-end holiday season, and we think 4ward20 is a great start."
During this year's #4ward20 celebrations, Wana Brands is proud to support the following organizations in each of its 13 U.S. markets. Each diverse organization was selected because it offers unique approaches to fighting for health equity in their communities:
Arizona Food Bank Network (Arizona)
The Arizona Food Bank develops solutions to end hunger through food banking, public policy and innovation to create a hunger-free Arizona.
SÜPRMARKT (California)
SÜPRMARKT is currently developing South Los Angeles' first nonprofit, low-cost organic grocery store.
Community Food Share (Colorado)
Community Food Share's mission is to eliminate hunger in Colorado's Boulder and Broomfield Counties through engagement, collaboration, and leadership.
We Don't Waste  (Colorado)
We Don't Waste supports the Denver-area community and environment by reclaiming and redistributing quality food to those in need.
Health in the Hood (Florida)
Health in the Hood works in the Miami area to create urban gardens, distribute food to those in need and present educational wellness programs.
Growing Home  (Illinois)
Growing Home is Chicago's leading expert in farm-based training for people with employment barriers.
Maryland Food Bank (Maryland)
The Maryland Food Bank works to feed people, strengthen communities and end hunger for Maryland residents.
Lorraine's Soup Kitchen & Pantry  (Massachusetts)
Lorraine's Soup Kitchen & Pantry exists to be a resource of food security for anyone in need in the Chicopee, Massachusetts area.
Taste the Diaspora (Michigan)
Taste the Diaspora works to honor Black history, assist Black-owned businesses struggling during the health crisis and help feed Detroit's food insecure communities.
Operation Food Search  (Missouri)
The mission of Operation Food Search is to nourish and educate St. Louis-area residents in need to heal the hurt of hunger.
Three Square  (Nevada)
Three Square works to provide wholesome food to hungry people, while passionately pursuing a hunger-free community in Southern Nevada.
Greater Cleveland Food Bank (Ohio)
The Greater Cleveland Food Bank works to ensure everyone in the communities of Northeast Ohio has the nutritious food they need every day.
The Oasis Project (Oklahoma)
The Oasis Project develops holistic programs to reduce barriers and build bridges that not only meet the initial need, but create sustained life transformation for the Tulsa community.
Our Village Gardens (Oregon)
Our Village Gardens brings a spirit of hope to the people of Portland by growing and sharing food, learning and teaching skills, and empowering community leadership.
"It is a great privilege to connect with these deserving organizations that are doing so much for their communities," Whiteman said. "In the spirit of 4ward20, we hope that cannabis enthusiasts will make kindness, generosity and supporting worthy causes a part of their annual 4/20 traditions. We have so much to celebrate, and there is so much we can do together to help those who are facing the challenge of food insecurity."
For more information on #4ward20 or to learn more about food insecurity and how to help, visit Wana's 4ward20 website. To schedule an interview contact Shawna Seldon McGregor at 917-971-7852 or [email protected]
Wana Brands: Enhance Your Life
With North America's largest distribution footprint, cannabis edibles producer Wana Brands is a top international brand available in 13 U.S. states and nine Canadian provinces and territories, generating close to $300 million in retail sales annually across more than 3,000 dispensaries. Through industry-leading innovation, Wana is developing cutting-edge use-case formulations and recipes, such as Wana Quick Fast-Acting Gummies, the top-selling quick-onset edible, and the Optimals Fast Asleep formulation. Wana is committed to the communities it serves by supporting more than 50 charitable organizations in the markets where the company operates. For more information or to subscribe to Wana's e-newsletter, visit www.wanabrands.com.
[ad_2]

Source link