World's 7 Largest Commercial Cannabis Cultivation Facilities
[ad_1]

As the cannabis industry expands, so too does the need for cannabis crops. And with more states aiming to legalize the plant this fall, marijuana and hemp grow operations are guaranteed to keep expanding, both in physical size and product output. 
Grow operations are undeniably the most important aspect of the cannabis supply chain, and having a large enough location to cultivate at a major scale is integral to the long-term success of an industry slowly inching toward federal legalization.
This list features seven of the world's largest cannabis grow operations, highlighting how they work, what they make, and how they are setting the standard for cannabis cultivation throughout the globe.
Ultra Health: 9,213,000 square feet (about 52 Walmart Stores)
Based in New Mexico, Ultra Health went down in history as the state's largest operator when its grow operation first developed in 2018. Once New Mexico expanded its program to include adult-use cannabis in 2021, the state's largest cannabis company grew even larger, bracing for what is expected to be a massive increase in consumer demand.
Although Ultra Health's massive facility space is specifically notable to cultivators throughout the industry, the brand contributes to every step of the supply chain, owning almost 30 dispensaries to serve their product to both medical and adult-use consumers in New Mexico. They offer an incredibly wide variety of adult-use and medical-specific cannabis products including oils, patches, creams, suppositories, edibles, topicals, and, of course, flower. 
The company is hoping to close on another large grow facility by the end of the summer, which would add an additional 225,000 square feet to their whopping total and allow them to reach an even larger consumer base.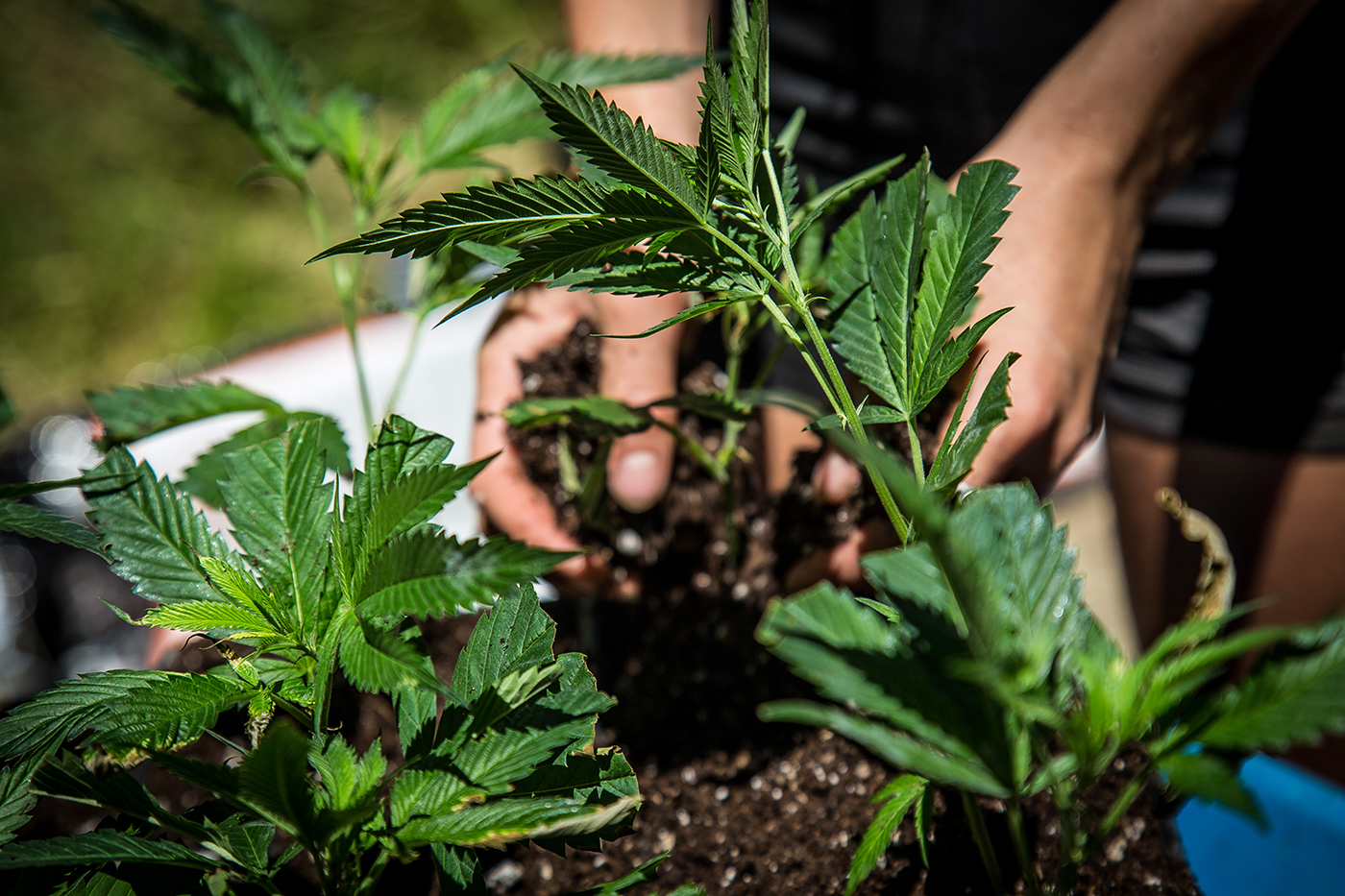 Mammoth Farms: 3,484,800 square feet (almost 4 Cherry Creek Shopping Centers)
Mammoth Farms is considered to be the second-largest grow operation in the entire cannabis industry. With several locations in Colorado, the company has helped pioneer legal cannabis production in the U.S. The team began offering medical patients quality cannabis products in 2014, establishing a solid base that would grow exponentially for years to come.
Mammoth Farms is involved with almost every aspect of the industry, from cultivation and retail to testing and research. They also provide custom services, tailoring their cultivation process according to each client's individual needs. The brand produces all of the essential cannabis products on the market, including flower, oil, vapes, edibles, topicals, CBD, and smoking accessories. 
Palo Verde Center: 2,400,000 square feet (about 600 McDonald's)
The Palo Verde Center was approved to start building in 2017, and today it's considered a mega-cultivation location bringing quality weed to Californians across the state. Located in Blythe, a mostly-barren city in Riverside County, Palo Verde Center is California's lowest-cost indoor cultivation facility. Each location is specifically designed for energy efficiency and product optimization.
Palo Verde Center is also bringing life to Blythe itself, a town that was considered "dying" before marijuana cultivators staked their claim on the land. If Blythe's government was interested in taking a piece of the cannabis pie, they certainly struck gold with the Palo Verde Center, which is one of the largest cultivation centers in the state.
HEXO Corp: 2,000,000 square feet (almost 14 Costcos)
HEXO Corp is an award-winning cannabis company located in Canada. The company has several brands under its name, including HEXO, HEXO Plus, Up, Original Stash, Bake Sale, and HEXO medical cannabis. Their grow operation is one of the largest in Canada, with locations in Ontario and Quebec. 
HEXO Corp was initially formed to service the country's medical market, and has since expanded to include every type of legal consumer. HEXO Corp's various brands bring an array of high-quality cannabis products to consumers throughout the country, such as flower, capsules, vapes, edibles, tinctures, hash, concentrates, and pre-rolls.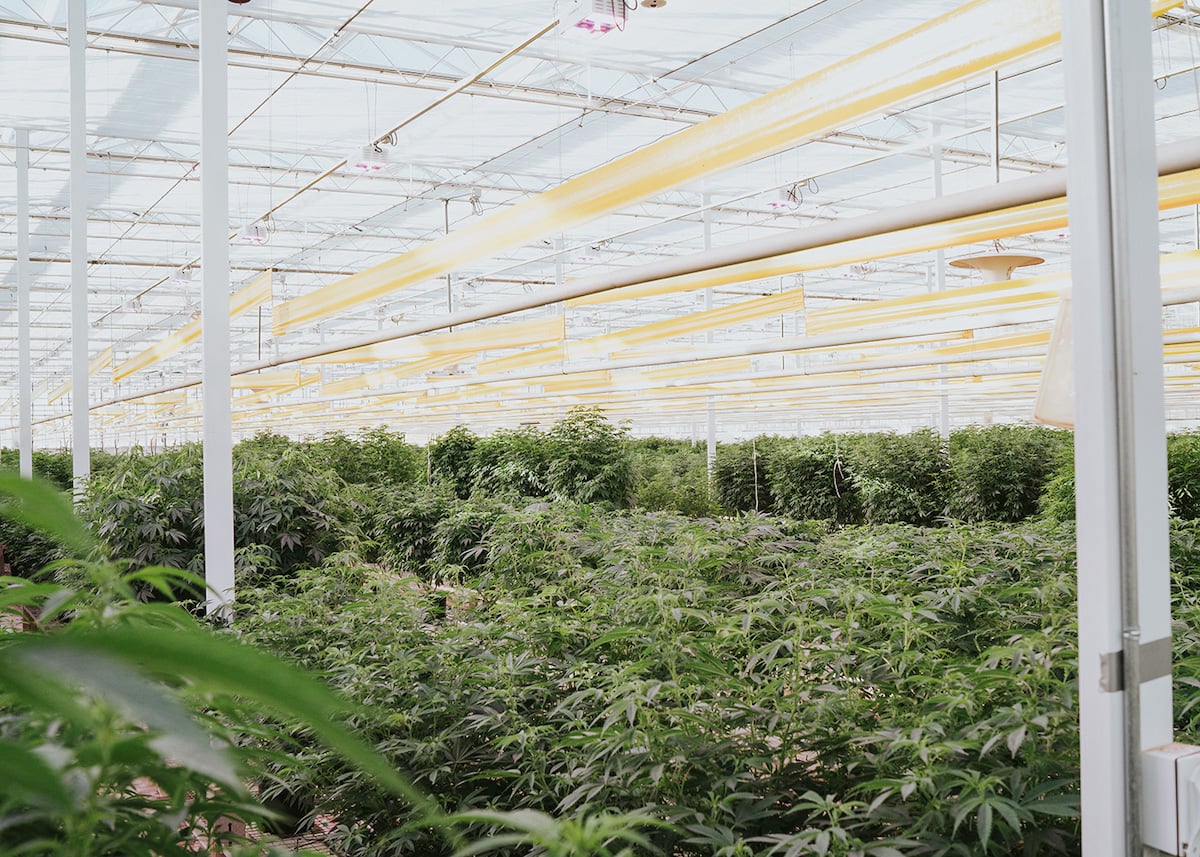 Copperstate Farms: 1,700,000 square feet (about 226 Family Dollars)
Arizona-based Copperstate Farms is considered a mecca for cannabis cultivation out west. Located in Snowflake, the grow operation was built on what was once a greenhouse for growing tomatoes. Today, that greenhouse has expanded to include one of the largest cannabis grow operations in the U.S.
The company produces adult-use and medical cannabis products for Sol Flower Dispensaries, located in the Phoenix metro area. Copperstate Farms is intent on following sustainable and eco-friendly practices, taking a natural and sungrown approach to their production.
The location also has a kitchen for edible creations and a lab for distillate extraction, allowing Copperstate Farms to provide thorough services to all of its clients.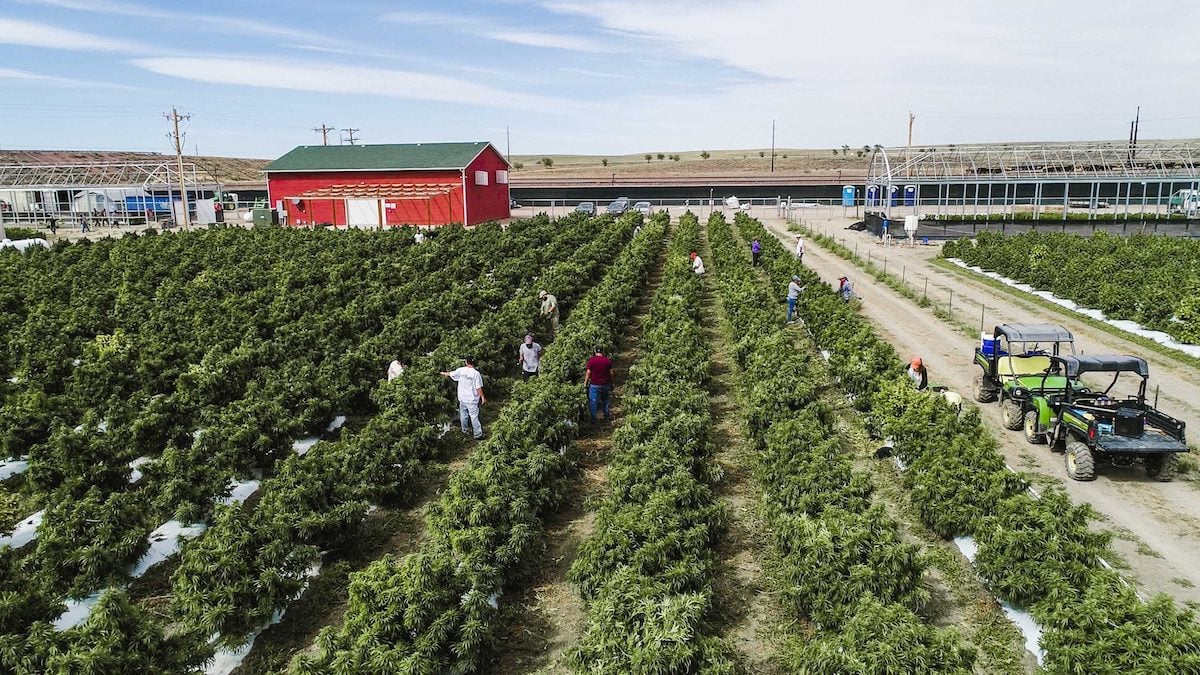 Los Sueños Farms: 1,428,000 square feet (around 213 Texas Roadhouses)
Located in Pueblo County, Colorado, Los Sueños Farms is the largest outdoor grow operation in the entire state. The cultivation company was recently acquired by Curaleaf, a publicly-shared cannabis corporation with business holdings throughout North America and Europe. 
Los Sueños Farms LLC has four licensed Colorado cultivators under their lease: Farmboy LLC, Baseball 18 LLC, Los Sueños LLC, and Emerald Fields Grow LLC. Each farm practices organic farming methods and environmental consciousness while meeting their retailer's every wholesale need.
The brand's product line includes fresh frozen, whole bud, popcorn, trim, and pre-rolls, allowing no flower to go to waste. All of the flower is entirely sungrown, free of harmful pesticides and synthetic radiation.  Los Sueños Farms products are available under a variety of retailers, like 1906, Coda Signature, Blue Kudu, Mary's Medicinals, and more.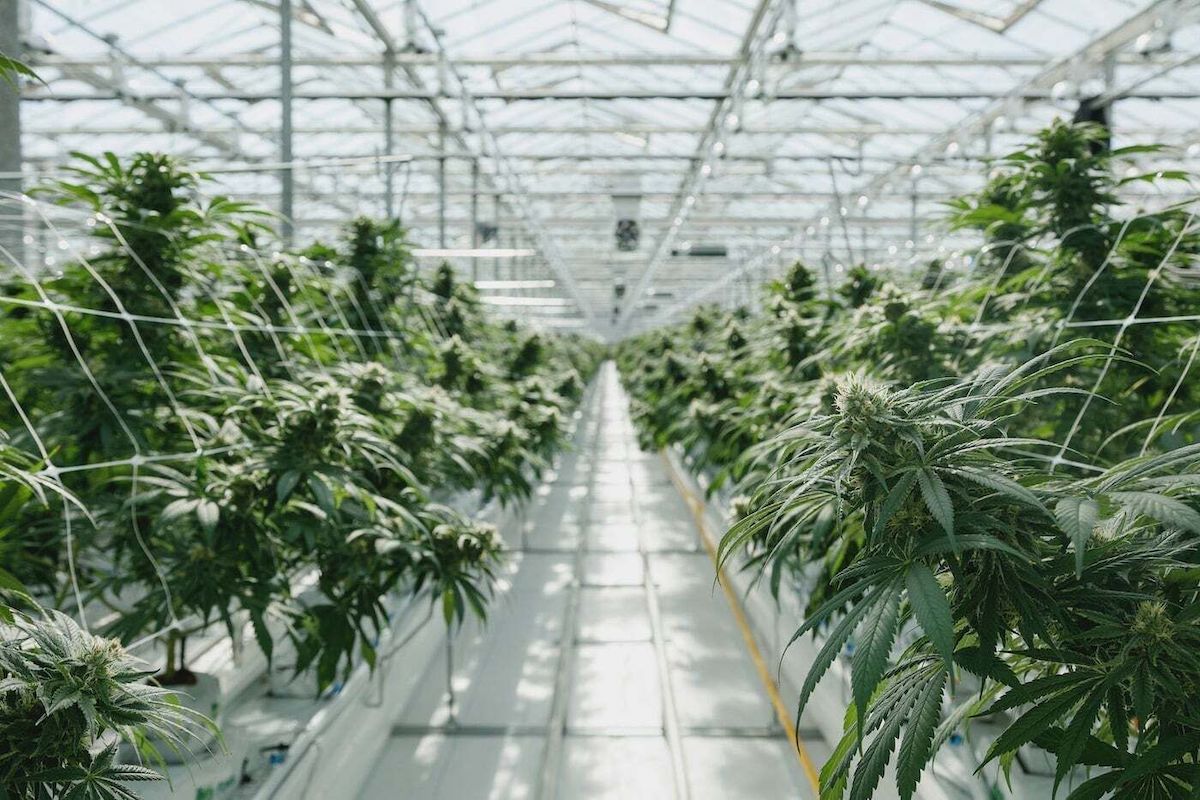 Village Farms: 1,100,000 square feet (almost the size of Tsawwassen Mills)
Village Farms is a global cannabis cultivator located in British Columbia. The brand is a leading supplier to Canada and the U.S., offering a variety of cannabis and CBD products to its markets.
Its Canadian-based wholly-owned subsidiary Pure Sunfarms is known as one of the single largest cannabis cultivators in the world, not to mention one of Canada's best-selling consumer brands. Beyond the Canadian border, their wholly-owned U.S.-based brand Balanced Health Botanicals is one of the leading CBD brands in the country, making Village Farms a major player in the cannabis industry all around.
Further brands under Village Farms include ROSE LifeScience, Village Fields Hemp, VF Clean Energy, and Village Farms Fresh. 
[ad_2]

Source link